Biden administration wants federal workers back in the office
WASHINGTON - The Biden administration wants federal employees back in the office, and D.C.'s mayor is signaling her support.
Downtown D.C. has a lot of buildings that are a lot more empty than they used to be. But soon, that could change.
The White House is pushing its cabinet agencies to get workers back into the office.
Axios was the first to report that President Biden's Chief of Staff, Jeff Zients, sent an email Friday, writing in part: "We are returning to in-person work because it is critical to the well-being of our teams and will enable us to deliver better results for the American people."
Zients added that the shift is expected to take place in September and October.
This also comes after a government report published in July found that "17 of the 24 federal agencies used on average an estimated 25% or less of the capacity of their headquarters' buildings."
On Monday, D.C. Mayor Muriel Bowser expressed her support in a statement.
"We agree with the White House that we can deliver more when we come together in person, and we applaud this latest action by President Biden," the statement reads. 
Among the people FOX 5 spoke to in D.C. on Monday, reviews were mixed. 
 "Should federal employees have to return to the office? I'm against it," said Parth Kapadia. "I feel like it should be remote forever depending on the branch of government."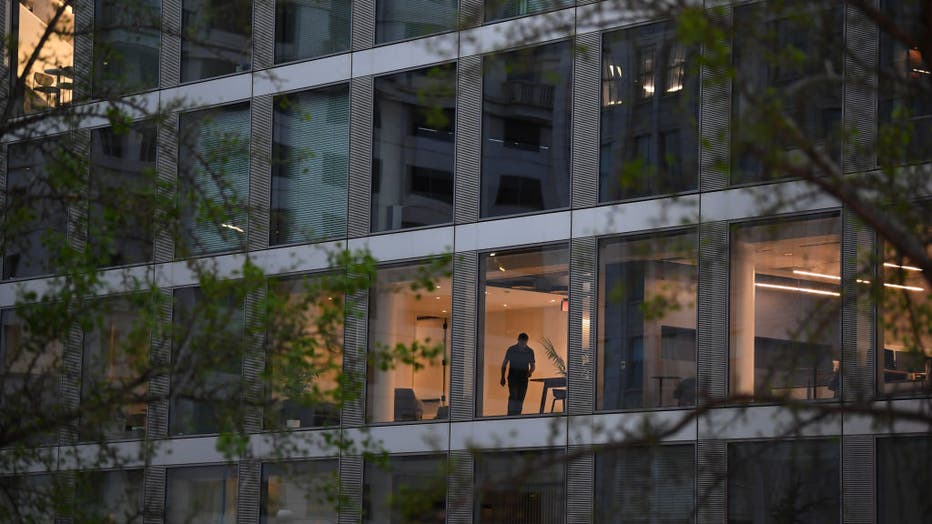 WASHINGTON, DC- APRIL 25: A person is seen in an office building along 13th Street NW on Monday April 25, 2022 in Washington, DC. The pandemic has had an effect on some businesses in the DC central business district. (Photo by Matt McClain/The Washin
"The federal government owns a lot of buildings and I think they'll just sit empty if they don't return," added Imbundu Namasaka. "If they can find something to do with the buildings then so be it, but I think they're built for the workers to come back, yeah."
To be clear, that White House email said that while these changes will get federal employees back into the office, they don't mean an end to remote work altogether.