Beloved Dumfries cafe forced to close as county takes over land
DUMFRIES, Va. - It's the end of an era for a longtime northern Virginia staple preparing to close its doors.
Harold and Cathy's Dumfries Cafe will shut down on Oct. 1. The owners say it's because their building was acquired by the county.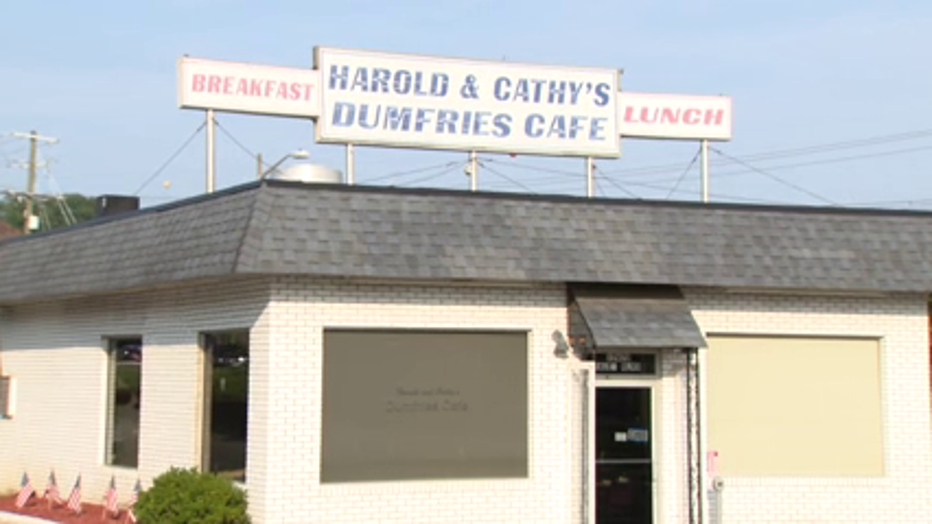 The trustee for the building says the state's department of transportation bought the land from the owner and plans to put six lanes of roadway where the restaurant now stands and has stood for more than three decades.
The beloved restaurant posted about the acquisition on Facebook, saying they have 90 days to close or move.
The latter is apparently not an option due to what the restaurant management describes as the soaring cost to purchase or lease real estate in the area.
The owners say purchasing or leasing would not be feasible for their small family business.
The neighboring businesses, including the car wash next door, may also be closing.
So far, thousands of people have replied to Harold and Cathy's post on Facebook. Some people have even shared prayers for the employees who have worked there and will lose their livelihood.
FOX 5 reached out to Virginia's Department of Transportation and Prince William County about the issue, and we're awaiting their response.