Bald eagle tangled in tree branches rescued by linemen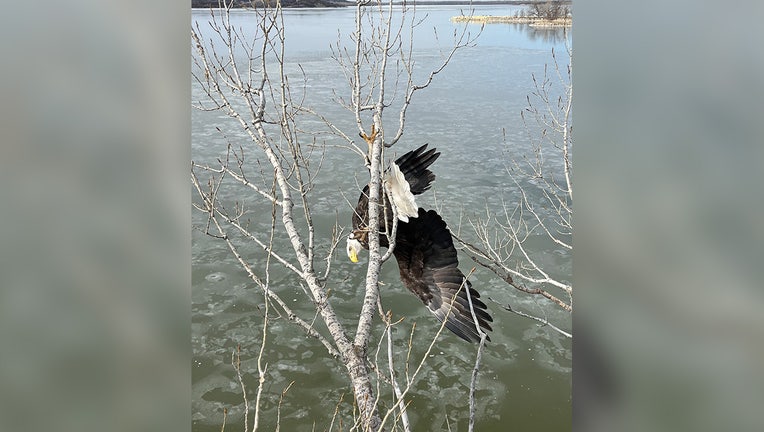 article
When it says "other duties as assigned" in your job description, this is probably what your employer means, that is if you're a lineman.  
Last weekend, Kansas Wildlife and Parks game wardens were notified about a bald eagle tangled in tree branches at Lovewell State Park, according to a Facebook post. 
The poor critter was unable to free itself so wardens asked for assistance from the Rolling Hills Electric Cooperative, Inc. to use one of their bucket trucks to reach the bird. 
A lineman from Rolling Hills was able to safely free the animal and released it back into the wild. 
"A day in the life of a lineman never gets boring!" the cooperative wrote in a Facebook post.
This story was reported from Los Angeles.