Amtrak to offer nonstop service between DC and New York City starting this fall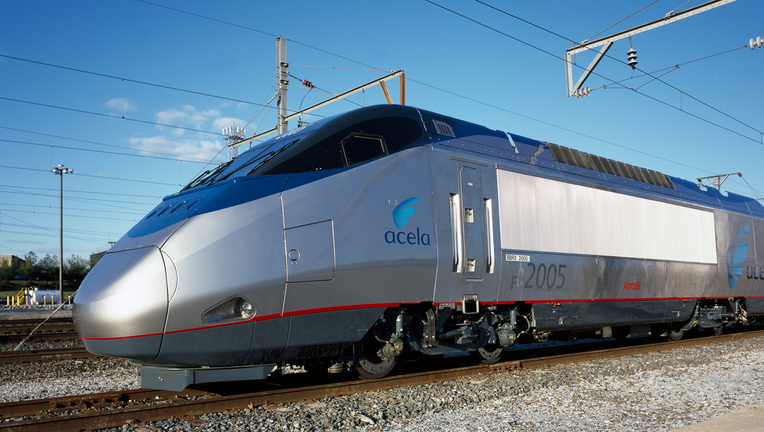 WASHINGTON - Starting in September, Amtrak will offer direct, nonstop service between D.C. and New York City — and the best part? Each trip will only take around two and a half hours each way!
On Thursday, Amtrak announced the launch of the Acela Nonstop. The initial weekday-only train service will begin on Monday, Sept. 23, from Washington Union Station and New York Penn Station and will include one southbound (NYP-WAS) and one northbound train (WAS-NYP) per day, according to Amtrak. 
The southbound train will depart NYP at 6:35 a.m. and will arrive in WAS around 9:10 a.m., Amtrak says. Meanwhile, the northbound train will depart WAS at 4:30 p.m. and arrive at around 7:05 p.m. at NYP. 
"The new Acela Nonstop service will have you halfway to your New York City or DC destination in the time it would take you to board a flight," said Amtrak President & CEO Richard Anderson in a press release. "This new service will offer an ideal solution for travelers who want to save time and travel between city center DC and New York."
Amtrak says it is in the process of finalizing details on new amenities that will be offered on Acela Nonstop. They do say, in part, "the standard Quiet Car, Café Car and First Class services will be offered on Acela Nonstop so customers will not miss any of the popular features available on current Acela service."
Amtrak says that while the Acela Nonstop will only be available once per day, for now, they "will be weighing potential expansion in terms of location and frequency."
In Amtrak's 2018 Fiscal Year, the transit company says NYP and WAS were their top two busiest stations across their national network.