Amazon's HQ2 opens in National Landing
NATIONAL LANDING, Va. - Five years after it was first announced, Amazon's HQ2 opened its doors Monday for the first time. 
The building will put thousands of Amazon workers under the same roof and is the center of National Landing — a new neighborhood that's surrounding it. But questions about the project remain.  
Hundreds of Amazon workers arrived to balloons and welcome signs on Monday morning.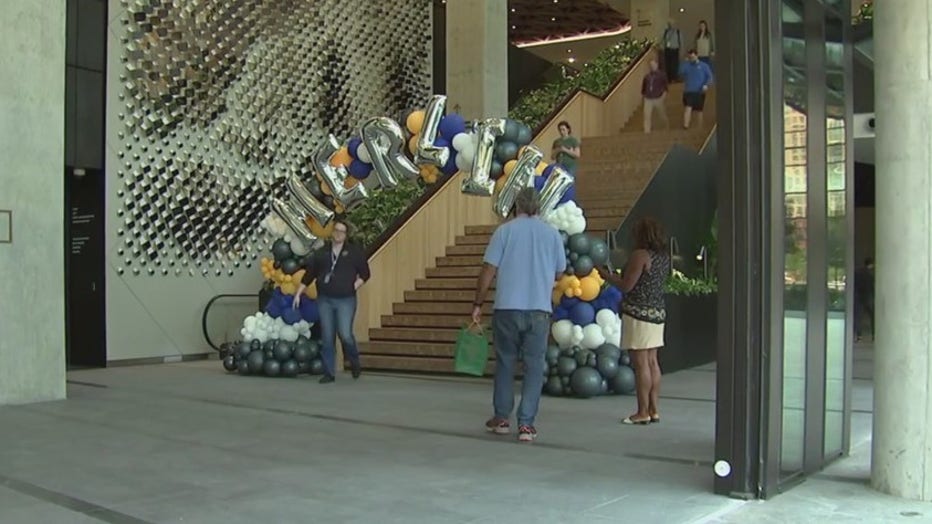 Architecturally, it is a marvel of 21st-century office design. Still, officials in Arlington County are counting on HQ2 to be much more – an economic engine, not only in the National Landing neighborhood where it is located, but in northern Virginia overall.
The building features, open office space designs, informal meeting lounges, lots of wood, natural light, and plenty of plants.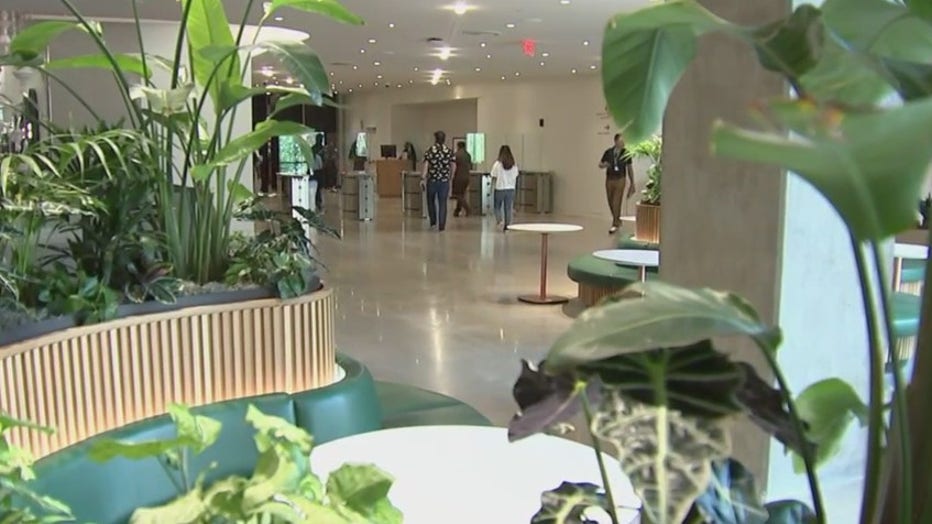 In March, Amazon announced it's "pausing" phase two of HQ2, following thousands of layoffs. On Monday, they insisted phase 2 is still on the drawing board.
"Our long-term commitment to the 25,000 jobs by 2030 and HQ2 as a whole, none of those things have changed," said Rachael Lighty, the Head of PR for HQ2. "Those long-term commitments remains the same." 
"It's a space where people can come together, be those builders, be those innovators and you feel the creative energy inside the four walls," said Holly Sullivan, Vice President of worldwide economic development for Amazon.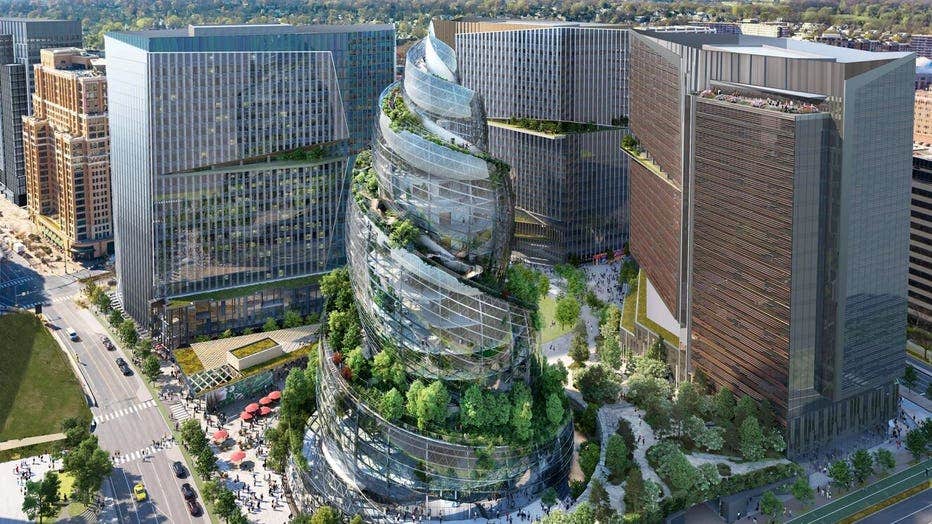 The e-commerce giant picked National Landing in 2018 after Virginia offered $750 million in economic incentives. Amazon recently requested its first $152 million payment of that incentive. 
Marian Marquez, the deputy director of Arlington economic development calls the incentives both a magnet to attract companies like Amazon, and a seed to grow jobs.
"So, really it's a return of something that wouldn't but not for the company coming to the region, and the way that the Amazon incentives were structured I take my hat off to the state and also locally," Marquez said.
The building will hold 8,000 employees by this fall, and while it's on hold now, phase 2 will likely be critical to Amazon's long-term plans to bring 25,000 jobs to HQ2 by the end of this decade.