Alleged Silver Spring trail rapist linked to sex assault in Prince George's County
SILVER SPRING, Md. - Investigators believe the suspect accused of raping a woman, and robbing her and a friend Tuesday on a Silver Spring trail is linked to another rape at the same park, a few days prior. 
That victim, authorities say, was just 15 years old, and the incident allegedly happened on the Prince George's County side of Burnt Mills East Special Park.
The alarming new details came from the special victims investigations division in the Montgomery County Police Department. 
Jose Hernandez-Espinal, according to police, made statements indicating his involvement in that incident. He waved his bond hearing at court Thursday, so he'll remain behind bars. 
Montgomery County police arrested and charged the Hyattsville man shortly after the incident occurred Tuesday in the park on Columbia Pike.
The charges include: first-degree rape, kidnapping, and armed robbery.
Court documents revealed Hernandez-Espinal walked up to a woman and her friend who was having lunch in the park, threatened them with a machete and demanded their phones.
Then, police said he pointed the machete at one of the woman's backs, walked her to a secluded part of the trail, raped her, stole her jewelry then ran away. The rape victim told police she thought she was going to die.
Hernandez-Espinal was captured a short time later in a nearby neighborhood. Court documents revealed Thursday, he allegedly assaulted a man before he was apprehended. 
A relative of the woman who was sexually assaulted told FOX 5 she's continuing to try and rest and recover in an area hospital.
Maryland-National Capital Park Police said this was believed to be an isolated incident, but now Montgomery County police say they're looking for other potential victims.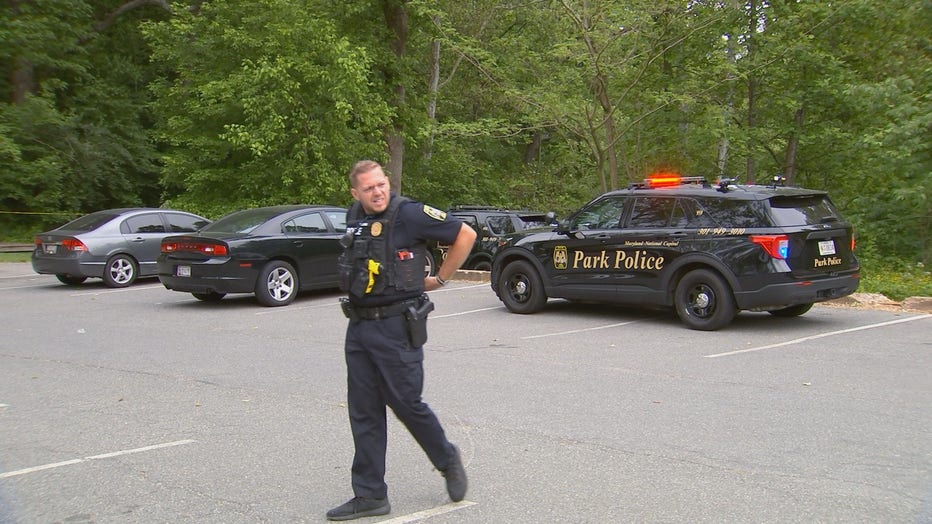 Park Police told FOX 5 these instances are very rare, and there have been no reports of anything like this at this park for years. In a case like this, police typically notify surrounding jurisdictions of an arrest like this. 
Investigators are asking anyone who believes they are a victim of Hernandez-Espinal to contact them.