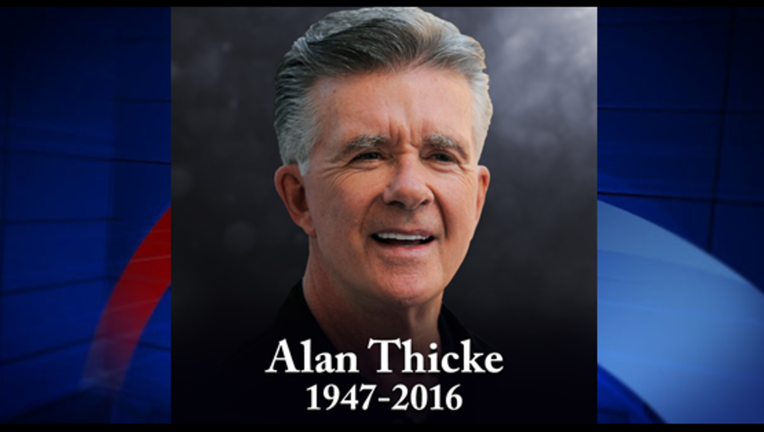 article
According to TMZ, Alan Thicke died at age 69 on Tuesday.
Thicke is a Canadian actor, songwriter, and game and talk show host.
Reports say Alan had a heart attack while he was playing hockey with his 19-year-old son, Carter.
The TV icon was reportedly transported to Providence St. Joseph's Medical Center around noon, and pronounced dead there.
Thicke was most famous for his role as Jason Seaver, the dad on the '80s sitcom "Growing Pains."