After school recovery clubhouse helps Montgomery County students struggling with addiction
GAITHERSBURG, Md. - There's a renewed call for more attention on recovery and prevention programs after several recent drug overdoses at high schools across our region. 
In Montgomery County, a center in Gaithersburg is helping students ages 12-17 get on the right track and on a path to graduating. 
Every morning, students are bussed to the clubhouse at The Landing where they get one-on-one help with school work, and encouragement to reach their recovery goals in a safe and sober environment.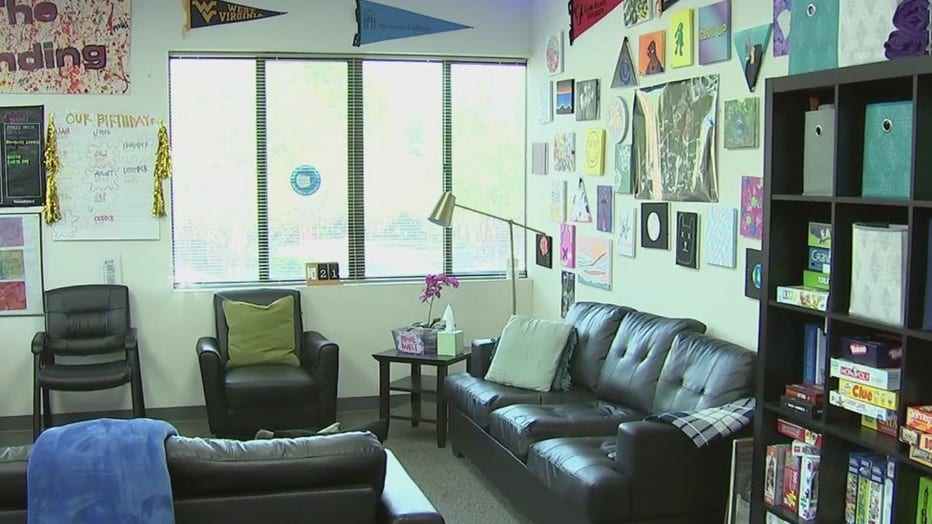 According to The Landing's website, the program is "non-judgmental, inclusive, and supportive."
While the program was created in 2018, Montgomery County Public Schools leaders say there is an influx of students trying to get in now. 
Those who were able to get in have the option to participate in-person or virtually to receive their coursework and relapse prevention resources. 
One senior at Montgomery Blair High School told FOX 5 the program saved his life. 
"I didn't think I was going to graduate," said Benjamin Devereaux, a 12th grader at Blair. "It made me better as a person."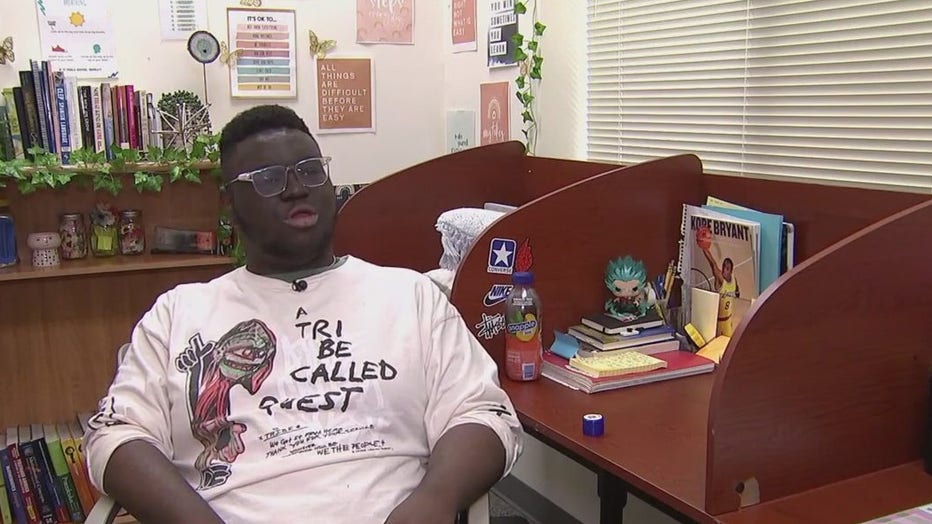 Benjamin Devereaux, a 12th grader at Montgomery Blair High School
"There is so much exposure to drugs and substances on school grounds, but here it's a safe and sober environment," said Henok Solomon, the program director at The Landing.  When the students come here, we are here for them with the understanding they are committed to recovery."
FOX 5 spoke to Dr. Zina Saliba — a behavioral science professor at George Washington University who says programs like this are vital. Dr. Saliba says programs like this are vital, treatment is crucial, but prevention – especially early — is the key. 
"The National Institute on Drug Abuse has done a lot of research on early intervention from 0 to 8 years old and there are evidence-based principles about how you should be addressing prevention in our youth, particularly with relation to substance use," Dr. Saliba said. "Those show that intervention should be targeted where youth are spending the most of their time – that's really in their home or in the school system. Abuse and early intervention can change the trajectory for the positive, help youth, help families, and help communities." 
With the increase of referrals coming in from the courts, and the school system, to get students into the clubhouse at The Landing, MCPS officials told FOX 5 there are conversations going on right now to create another center in the county to help with the demand.