'We are proud of you': 8-year-old saves great-grandfather's life after ATV accident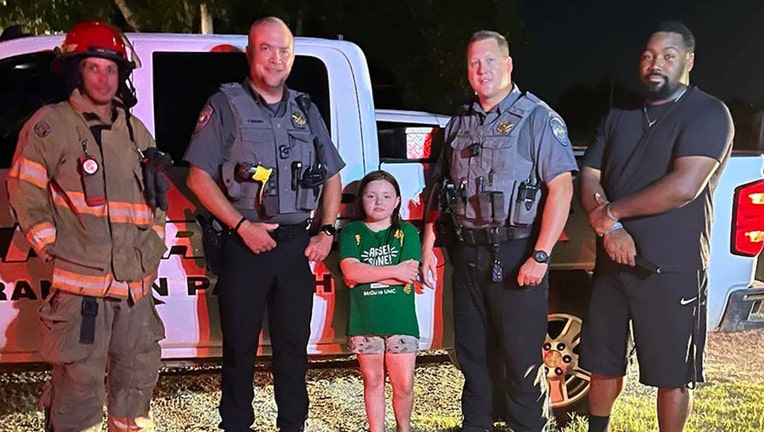 article
MONROE, La. - A young Louisiana girl is being credited with saving her great-grandfather's life after a late-night 4-wheeling accident earlier this week. 
The Franklin Parish Sheriff's Office said it received a 911 call near midnight on Aug. 1 regarding an incident involving a 4-wheeler.
According to the sheriff's office, the two were out riding when the ATV crashed into a small canal. 
That's when 8-year-old Alli Glass "thought and worked quickly," ensuring that her grandfather, who was pinned below the 4-wheeler, was able to safely keep his head above water, the sheriff's office noted on social media Wednesday. 
"I knew that he was old, so I just picked him up. I mean, I was pumping on adrenaline... so, I could pick him up, I guess," Glass told local news outlet WBTV.
She then ran over half a mile to her home so that her mother could call 911. Glass was barefoot, running with her shoes in one hand and a flashlight in the other, according to WBTV. 
"I just ran, ran to go get anyone," she continued. 
RELATED: 'He is a hero': South Carolina officer dies saving person having mental health crisis
Deputies congratulated Alli for her heroic actions, writing, "Alli, we are proud of you! Your efforts definitely made a huge difference in this situation." 
WBTV said Glass was given a badge and the title of honorary sheriff's deputy in Franklin Parish.
"I'm glad that I saved him," Alli continued. "Because he's family. Why wouldn't I save him?"
This story was reported from Los Angeles. WBTV contributed.