Gun report, assault at Richard Montgomery High School prompts brief lockdown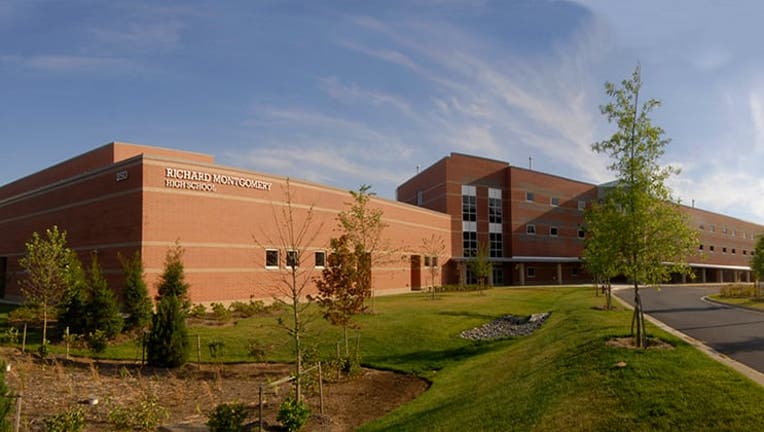 article
ROCKVILLE, Md. - An assault and report of a gun at Richard Montgomery High School's campus prompted a brief lockdown on Friday, according to police.
Montgomery County Police Department officials said around 10 a.m., two students who did not go to Richard Montgomery, entered the school without authorization and assaulted a student inside the building.
The students then left the campus, located 250 Richard Montgomery Drive in Rockville, but later returned around 12:30 p.m.
Police said upon returning, the students did not enter the school.
During the second visit to the school campus, a Richard Montgomery student reported to school officials that they thought they saw a gun in possession of one of the students outside the school.
That information was reported to police, and the school was placed on a brief lockdown.
MCPD and Rockville City Police Officers responded to the scene and found that the students who were outside the building had ran away from the scene. 
Police said the officers did not find a gun on the campus.
The incident remains under investigation.