3 killed in 40-vehicle pileup on slick Michigan interstate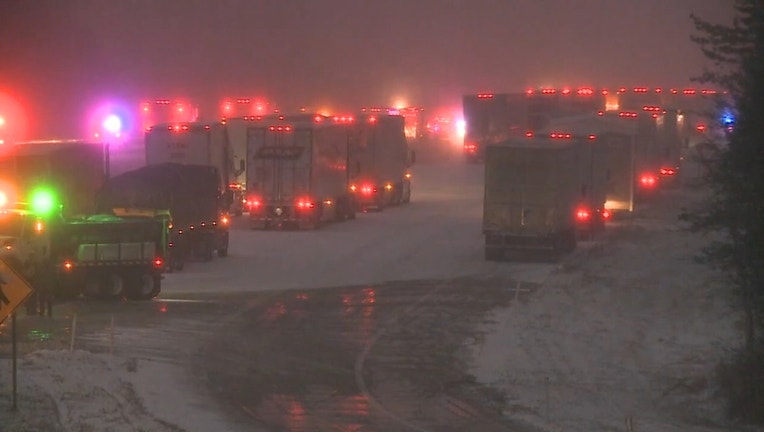 article
FOWLERVILLE, Mich. (AP) -- Authorities say three people have died and 11 others are hurt following a pileup on a snow-slickened Interstate 96 near Lansing, Michigan.
App users: Click here to watch live
Lt. Eric Sanborn of the Livingston County Sheriff Department confirmed the three deaths Thursday in the pileup involving about 40 vehicles. He says 11 other people were transported to hospitals with non-life-threatening injuries.
Sanborn says westbound lanes of the interstate about 55 miles west of Detroit remained closed about 5 1/2 hours after the pileup began Thursday morning.
Several crashes also were reported on Detroit-area freeways.
Elsewhere, The Moscow Ballet canceled a performance Thursday night in Grand Junction, Colorado, after the group's buses wouldn't start in the morning in Casper, Wyoming. The temperature there plunged to 31 degrees below zero overnight.