3-alarm apartment fire sends resident to hospital in Fairfax County
ANNANDALE, Va. - Authorities say one person has been hospitalized after a three-alarm apartment fire early Sunday morning in Fairfax County.
The fire was reported just after 1:35 a.m. at an Annandale apartment complex in the 7400 block of Little River Turnpike.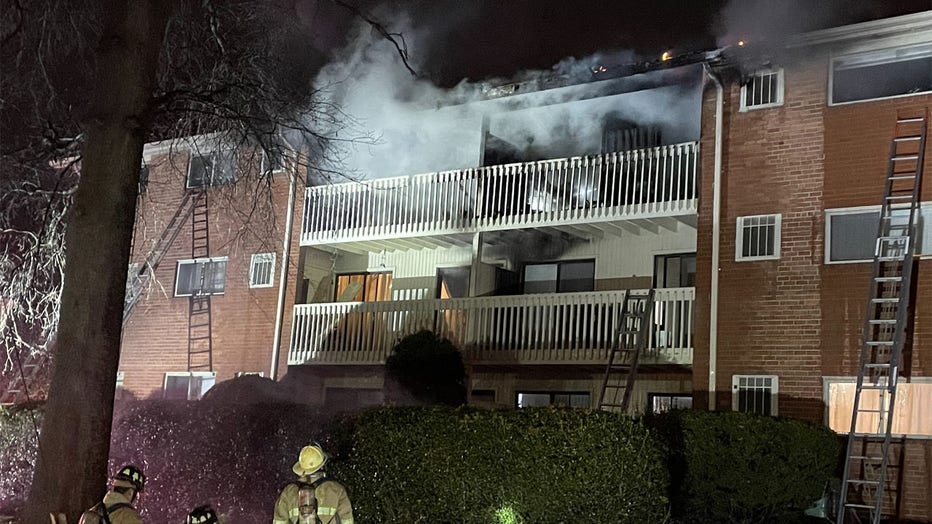 Fairfax County Fire/Rescue@ffxfirerescue
Crews arrived to find fire on the third floor extending into attic. Officials say one of the apartment's occupant was transported to hospital.
The cause of the fire is still under investigation.