26-year-old woman admits to killing 92-year-old roommate in Montgomery County
MONTGOMERY COUNTY, Md. (FOX 5 DC) - Montgomery County Police say a 26-year-old woman has been arrested and charged with first-degree murder in the death of her 92-year-old roommate, a grandmother and renowned artist.
Montgomery County Police and Montgomery County Fire Rescue responded to a residence on Spruell Drive in Kensington for a death investigation around 8:20 a.m. Wednesday morning.
READ MORE: Montgomery County Police release body cam video from fatal officer-involved shooting
Upon their arrival, Julia Birch told officers that she killed her 92-year-old roommate, Nancy Ann Frankel.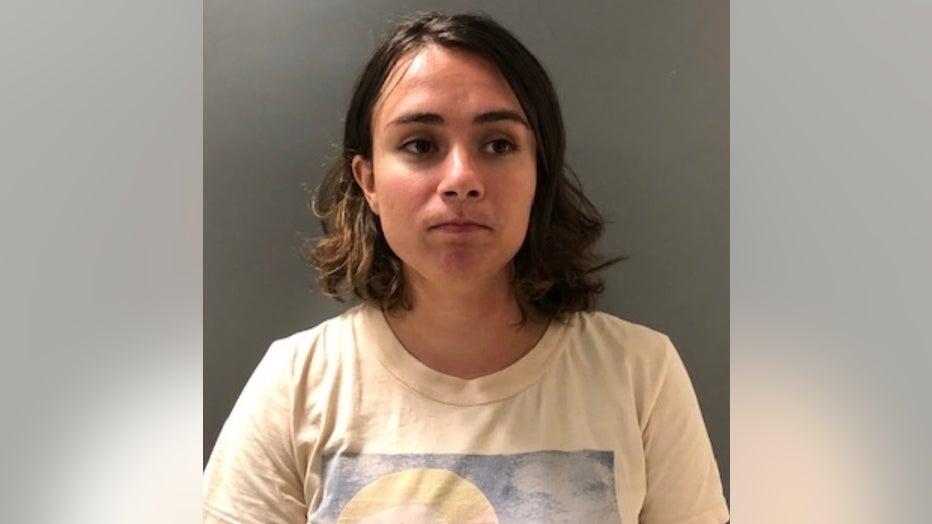 Julia Birch. PHOTO: Montgomery County Police
Officers located Frankel in the home and notified the Homicide Section of a possible murder. Evidence recovered in the home supported Birch's statement and she was taken into custody and transported to Montgomery County Police Headquarters to be interviewed.
During the interview, Birch admitted to killing Frankel, and then calling 911 to report the death.
According to court documents, Birch suffocated Frankel while she was in bed. 
Neighbors say Frankel was a gentle soul who taught art classes and was a talented sculptor.
"She has been in the neighborhood for at least 50 years, maybe the original owner of the house, and has two kids, a girl and a boy," says neighbor Melanie Shintaku. "Just a very kind, very talented woman."
Residents also say they live in a close-knit community with lots of young families and they were shocked and saddened to hear about Frankel's death.
"This is an outlier. We don't ever see anything like this happen," says neighbor Justin Watson. "It's shocking, it's terrible and I feel for the family of the deceased."
Download the FOX 5 DC News App for Local Breaking News and Weather
FOX 5 did attempt to reach out to Frankel's family.
An autopsy is scheduled for Thursday, July 29 to determine the cause and manner of death.
Birch was transported to the Montgomery County Central Processing Unit and charged with First Degree Murder. She is being held without bond.