2-year-old safely located after search for stolen vehicle in DC triggered Amber Alert
WASHINGTON - A 2-year-old boy is safe at home with his grandmother after a terrifying morning.
An amber alert went out for little Kaleb Scott Wednesday after Kaleb's grandmother says she made a big mistake.
Rose Scott told FOX 5 that she thought she locked the SUV doors when she walked into the 7-Eleven in Northeast.
The SUV was running and 2-year-old Kaleb was sitting in the back seat.
Scott is grateful to be reunited with Kaleb, she told FOX 5 while holding him in her arms. 
He appeared happy to be with his grandma.
D.C. police have released photos of a suspect, and a person of interest.
"So, blessed. So grateful. And so thankful," Scott told FOX 5 after reuniting with Kaleb. "I just thank God that he's well and alive, and he's safe."
 She thanked the officers who found him and said "They did a wonderful job."
 "My God, did I learn a lesson? I beat myself up so bad," she continued.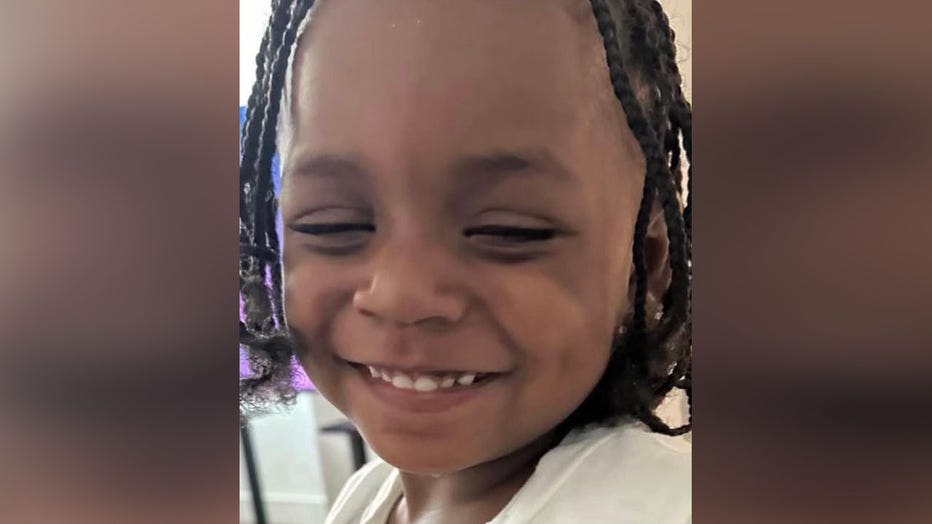 Police said the vehicle was stolen just before 6:10 a.m. Wednesday from a 7-Eleven parking lot by 49th and Nannie Helen Burroughs Ave. Northeast, which is right next to the 6th District Police Station. 
Investigators say the car thief entered the running vehicle and drove off before discovering Scott was in the back seat.
7-Eleven's surveillance video shows Scott backing her SUV into a parking space. She walks into the 7-Eleven in Northeast, and seconds later – two people, dressed in white t-shirts circle the SUV, climb in, and drive off with little Kaleb in the back seat.
Kaleb was wearing a blue shirt, blue shorts, white socks, and red sandals when reported missing. Police found him and the stolen SUV just before 8:15 a.m. in the 1200 block of 49th Street — about four or five clocks away from the 7-Eleven. Multiple neighbors told FOX 5 that area is known for prostitution, drug activity and say stolen cars have been found there before.
Neighbors say despite the nearby police station, the area is rife with crime.  
"It's pretty heartbreaking for one because you're not supposed to leave the child in the car — that's definitely number one. And two, it's just heartbreaking because anything could've happened to your child," one concerned neighbor said. "Even though the police station is literally right there, that doesn't mean anything to anybody around here because crime happens every second, every hour on the hour around here."
D.C. council member Vincent C. Gray, who represents Ward 7 where the crime took place, issued a statement saying, in part, "No parent should have to live through the trauma of having their child abducted. I am glad that the 2-year old and family were quickly reunited. This incident is yet another stark reminder that we must do more to improve public safety in Ward 7 and across the District. I have consistently requested maximum deployment of police resources in neighborhoods where crime persists and, as well, supported programs that offer alternatives to criminal activities that lead to tragic outcomes."
The Metropolitan Police Department previously released photos of a suspect they say is still on the loose in connection with the stolen vehicle. In addition to at least one suspect in a white t-shirt, police are also still searching for this "person of interest," seen wearing a bucket hat in the 7-Eleven, but they wouldn't confirm why. A $1,000 reward is being offered in the case.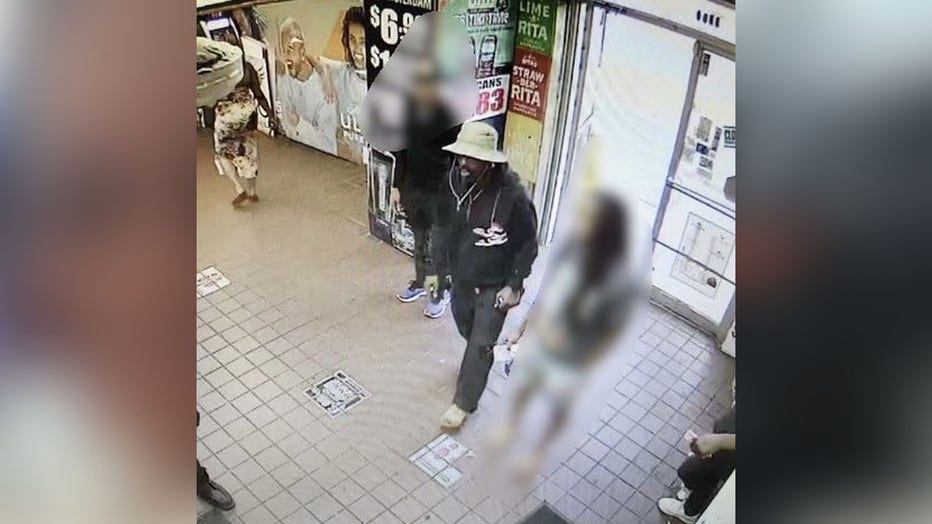 Kaleb Scott located safely; suspect sought (DC Police)
FOX 5 was on the scene when D.C. Police took DNA swaps on the SUV. We're told their Youth Services Division will also still be investigating any suspects involved and the parent or guardian's actions as well. No arrests have been made yet.