2-year-old girl breaks archery record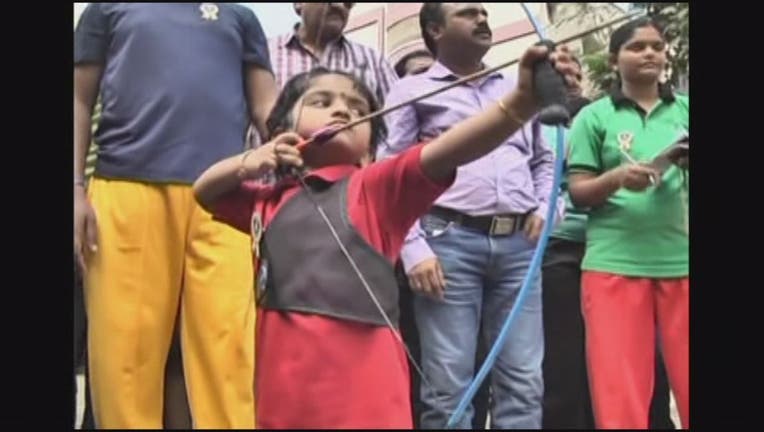 article
A two-year old girl in India set a new record for the youngest archer.
Cherukuri Dolly Shivani is the youngest Indian on record to score more than 200 points during various archery challenges.
An official from India's Book of Records explains how the young girl went on to achieve the impressive feat.
Shivani is the younger sister of a former international archery champion and coach who died in a road accident in 2010.
Her father hopes she will go on to inspire other parents to train their children in the sport.