2 Woodbridge women charged with assault by mob after brutal parking lot attack
PRINCE WILLIAM COUNTY, Va. - A pair of Woodbridge women are now behind bars after police say they robbed a victim in a residential area and assaulted her in a nearby parking lot. 
The crime, according to the Prince William County Police Department, occurred on Aug. 16 around 7:00 p.m. 
The suspects, 22-year-old Jazzmine Marie Moore and 18-year-old Nancy Elizabeth Salinas Valles, allegedly were involved in a fight with the 25-year-old victim. 
During the spat, police believe Moore and Salinas Valles stole the woman's cell phone in the 14300 block of Springbrook Court in Woodbridge. Then, they forced the woman to drive them to a parking lot close by where investigators said they knocked her to the ground and began punching and kicking her multiple times. A bystander, police said, wound up stopping the beating.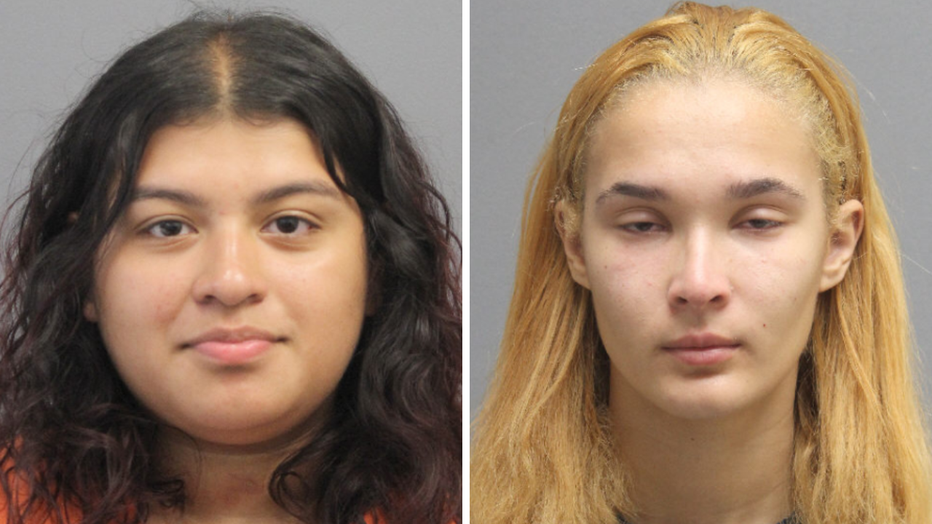 (L) Jazzmine Marie Moore, 22, of Woodbridge (R) Nancy Elizabeth Salinas Valles, 18, of Woodbridge. Photo via Prince William County Police Department. 
Police said another woman was present for the altercation but did not participate in the assault. 
The victim was taken to a local hospital where she was treated for injuries considered to be non-life threatening. 
Following the investigation, officers identified Salinas Valles and Moore as suspects and obtained arrest warrants for both of them. 
Salinas Valles was arrested on Sept. 7 and Moore was taken into custody on Sept. 11.  
They are both being charged with assault by mob, malicious wounding, abduction, and robbery.