3 men stabbed at Silver Spring McDonald's; police search for suspects
SILVER SPRING, Md. - Authorities are searching for suspects after three men were stabbed Tuesday morning at a McDonald's in Montgomery County.
The stabbing was reported inside the restaurant around 6:45 a.m. in the 8400 block of Colesville Road in downtown Silver Spring.
Officials say the three victims suffered non-life-threatening injuries. Police identified the suspect as a man and say he was not known to the victims.
It appears the men were having breakfast when they were stabbed.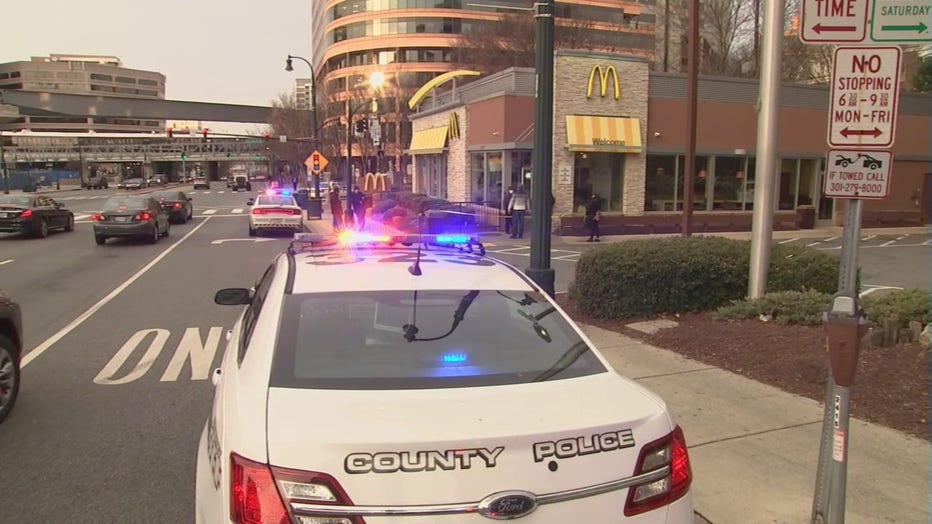 Police do not believe any employees were involved in the stabbing.
This is a developing story. Stay with us for updates.