2 men arrested for trying to steal Ride On bus in Wheaton
WHEATON, Md. - Police in Montgomery County arrested two men who tried to take a Ride On bus on a joyride Friday morning. 
According to the Montgomery County Police Department, it all started when the bus driver picked up 29-year-old Ricko Ford and 30-year-old Wayne Pitt at the Glenmont Metro Station.
Ford and Pitt told the driver that they wanted to go to Greenbelt. When they were notified that the bus they were on was going to Montgomery Mall, that's when police said one of the suspects asked the driver to hand the bus over.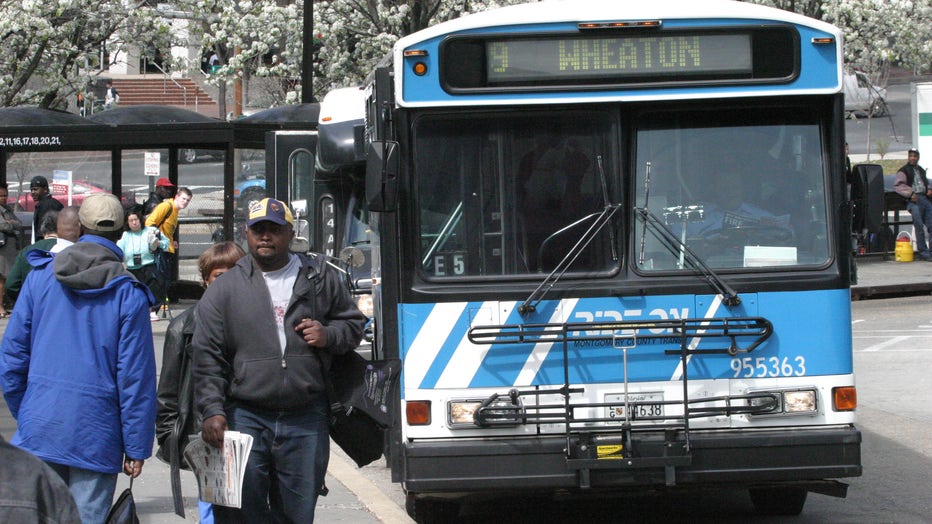 Police said the driver got off the bus and walked away, and the two men attempted to drive off. 
The officers who responded to the call reporting the carjacking, pulled up to the station just before 12: 30 p.m. and saw Ford and Pitt in the front of the Ride On bus holding bottles of alcohol. Both men were arrested and taken into custody. 
Ford and Pitt are now facing several charges including, attempted carjacking, theft, disorderly conduct, and intoxicated public disturbance.