2 men arrested after allegedly doing donuts, ramming police cruiser in Fairfax County
FAIRFAX COUNTY, Va. (FOX 5 DC) - Two men are facing charges after allegedly ramming into police cruisers in Fairfax County and reportedly doing donuts and burnouts.
The reported incident took place on Willard Road near Flatlick Stream Valley Park late Sunday night. When police arrived, three of the vehicles took off with two of them allegedly hitting police cruisers.
Fernando Rafael Elias-Rivera, 22, of Leesburg and Luke Roberts, 19, of Centreville, were arrested in connection with this incident.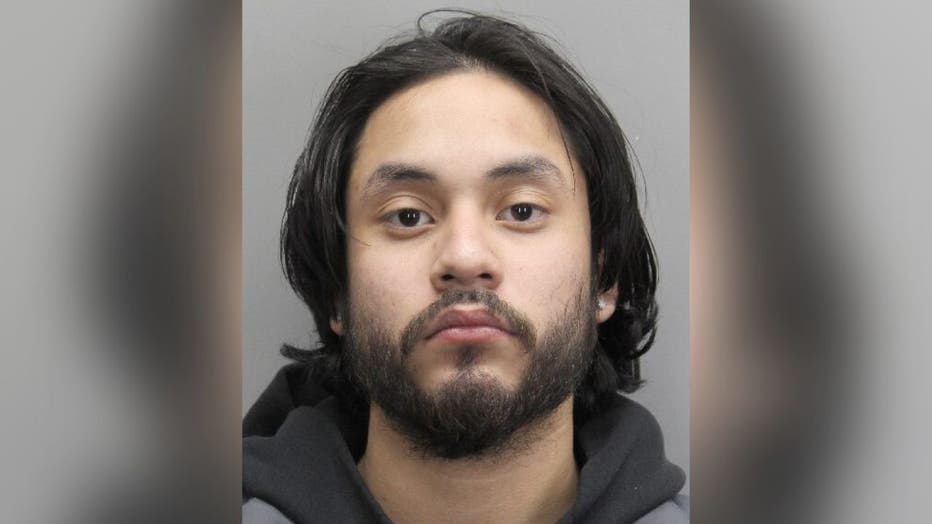 Fernando Rafael Elias-Rivera
Elias-Rivera faces multiple charges including Attempted Malicious injury to law enforcement, Hit and Run and Driving while intoxicated.
Fairfax County Police tell FOX 5 that incidents like this have become more common with car meetups being planned on social media.
Police say most of these incidents involve people under the age of 25. They say they are trying to get ahead of the problem by intercepting communications about where those drivers will meet up.