2 armed robberies happen 20 minutes apart in Stafford County: police
The Stafford County Sheriff's Office is asking for the community's help in solving two apparently random robberies.
Both happened Friday night only about 20 minutes apart.
Investigators said the first occurred at about 8:37 p.m. on Foxwood Drive. In that instance, a victim told police she was walking home when a vehicle pulled up near her. She said a suspect jumped out, brandished a knife, and demanded her belongings. She did not comply and ran to get help, authorities said.
The second incident happened on Vista Woods Road. Similarly, authorities said the victim was approached from behind by a vehicle before a suspect jumped out with a knife, and demanded the victim's phone. This time, the victim complied, and the suspect drove off.
Deputies released a picture of the suspect and his vehicle, a black Chevrolet Cruze.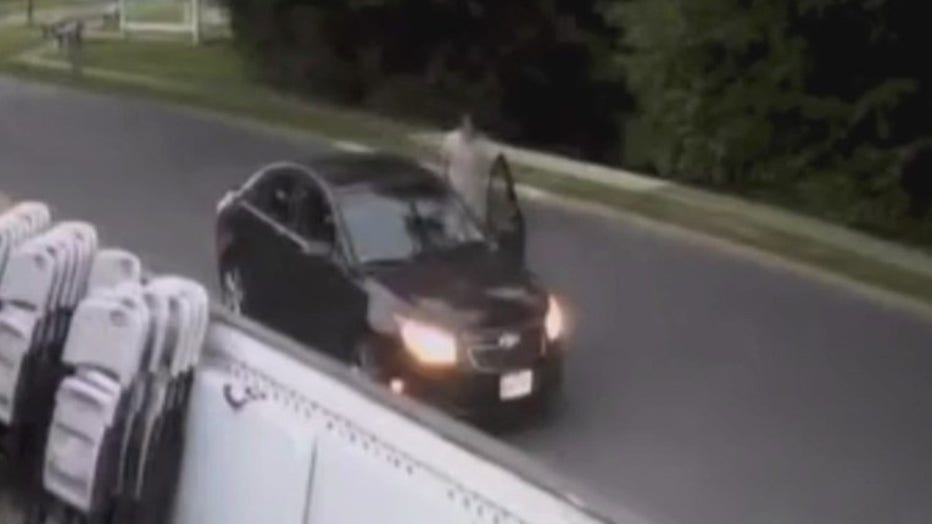 Anyone with information is asked to please call Detective B.A. Boyle at 540-658-4450.