15-year-old charged after woman killed in Southeast DC triple shooting
WASHINGTON - A woman is dead, a man is in the hospital, and a teenager is facing a second degree murder charge after a triple shooting in Southeast D.C. 
The deadly incident, police said, took place Tuesday around 8:50 p.m. in the 5000 block of Benning Road near H Street. 
Upon arriving in the area, first responders located three victims suffering from gunshot wounds. 
The woman, who police said appeared to be an innocent bystander, was shot in the head while standing inside Moon Star Carry-Out. She was pronounced dead at the scene. 
That victim was later identified as Dale Henson, 54, of Southeast, D.C.
During a late-night press conference, police said they found a man and teenager conscious and breathing. The man was shot in his leg and the 15-year-old boy was shot in the shoulder. Both were taken to a local hospital with serious injuries, according to police.
Investigators said that the two victims were standing outside the carry-out when a person walked up, shot them, and ran away.
After being shot, the 15-year-old pulled out a gun and fired several shots. According to police, one of those shots hit and killed Henson.
As a result of the incident, the 15-year-old boy from Northwest, D.C., was arrested and charged with second degree murder while armed. Police add that the teenager was illegally possessing the gun used during the incident.
READ MORE: Man killed in Southeast DC double shooting: police
D.C. leaders say the situation is devastating and frustrating.
"There's a lot happening in this city. There's initiatives from the Mayor's Office from the Office of the Attorney General," said Delia Houseal, the ANC Commissioner for Ward 7. "There's so many things happening, but it doesn't seem to be really having an impact, or at least the impact that we need for it to have. And so I feel like there needs to be much stronger coordination." 
A resident who lives in Southeast called the situation saddening.
"Something needs to be done, man. It don't make no sense, it don't make no sense," said Renee Smith. "It's sad, people don't want to come around and stores are closing up because of shooting. Innocent people getting shot. It's sad, really sad."
Investigators have not released details about the suspect who originally shot the 15-year-old and the man.
This case remains under investigation.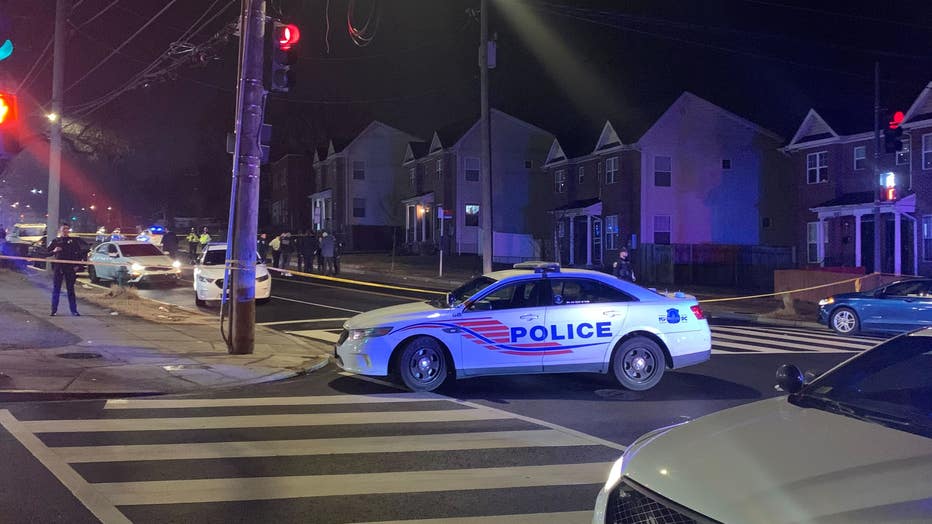 Anyone with information is asked to call police at (202) 727-9099 or send a text tip to 50411. 
A $10,000 reward is being offered for information that leads to an arrest and conviction in the case.
This is a developing story. Check back with FOX 5 for updates.