14 endangered children missing from Virginia recovered in 'Operation We Will Find You'
WASHINGTON - The U.S. Marshals Service recovered 14 endangered children missing from Virginia during 'Operation We Will Find You,' a multi-state operation that located 225 missing kids from across the country.
Officials say many of the children who were recovered during the 10-week operation were runaways or were abducted by noncustodial persons. They say 169 children were recovered and 56 were safely located.
USMS said on March 2, just one day into the start of the operation, authorities located a 15-year-old girl who had disappeared from Loudoun in the bedroom of a 30-year-old man who was arrested on an outstanding probation warrant from a nearby county.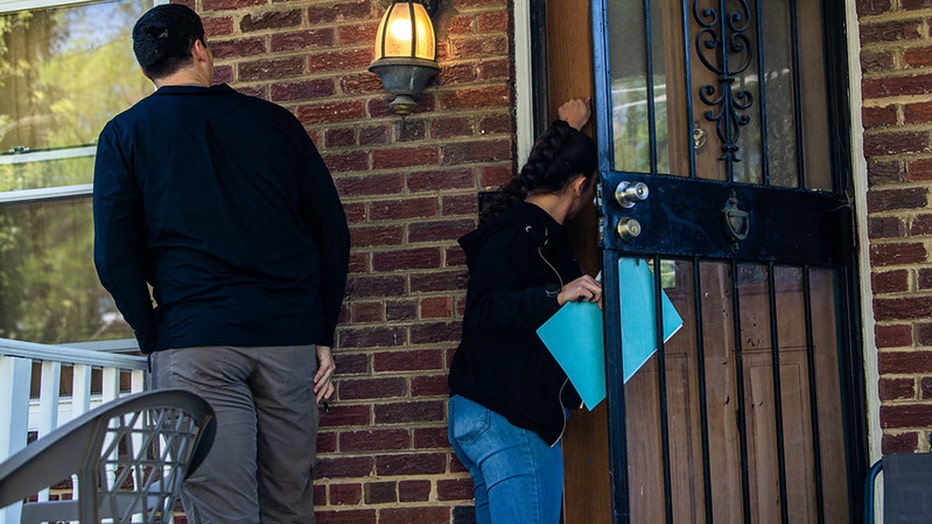 Operation We Will Find You (U.S. Marshals / @USMarshalsHQ)
On April 13, Deputy U.S. Marshals and other law enforcement recovered two missing juveniles from an address in Woodbridge. Officials say a search of the residence also produced a Glock 9mm, Luger 9mm, Taurus 9mm, Sig Sauer 9mm, a polymer lower, approximately 25 Percocet pills, one pound of marijuana and cash.
Data released by the USMS shows that 86 percent of the children located in the operation were endangered runaways, nine percent were family abductions, and five percent were considered otherwise missing.
The USMS referred 28 cases to law enforcement agencies for further investigation of crimes such as drugs and weapons, sex trafficking, and sex offender violations.
The youngest child recovered was six months old.
During the operation, 42 children were found outside the city where they went missing, and 10 children were found outside of the United States in Mexico.
Law enforcement from across eastern Virginia, including the Prince William County Police Department, Fairfax County Police Department, Alexandria Police Department, Loudoun County Sheriff's Office, Fauquier County Sheriff's Office, Stafford County Sheriff's Office; and the U.S. Customs and Border Protection, Air and Marine Operations (Manassas Air Branch) participated.