11 children, 4 adults displaced after fire breaks out at Northwest DC rowhome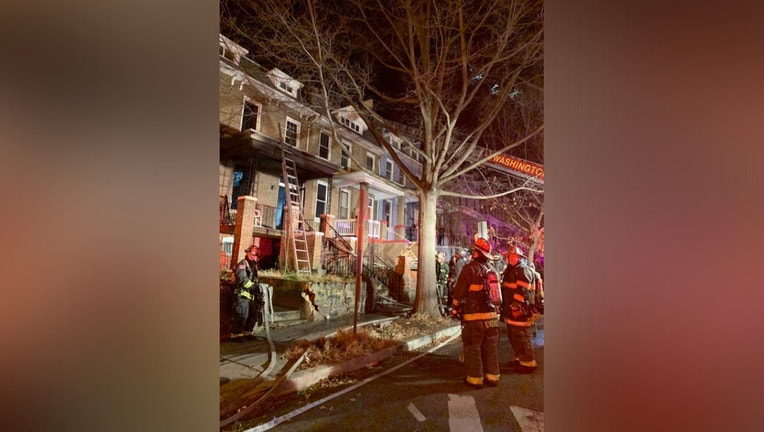 article
WASHINGTON - A fire ripped through a Northwest D.C. rowhome on Saturday morning, according to officials.
D.C. Fire and EMS said crews responded to the fire just after 3 a.m. in the 700 block Princeton Place.
Once there, fire crews found a fire on the first floor of the rowhome.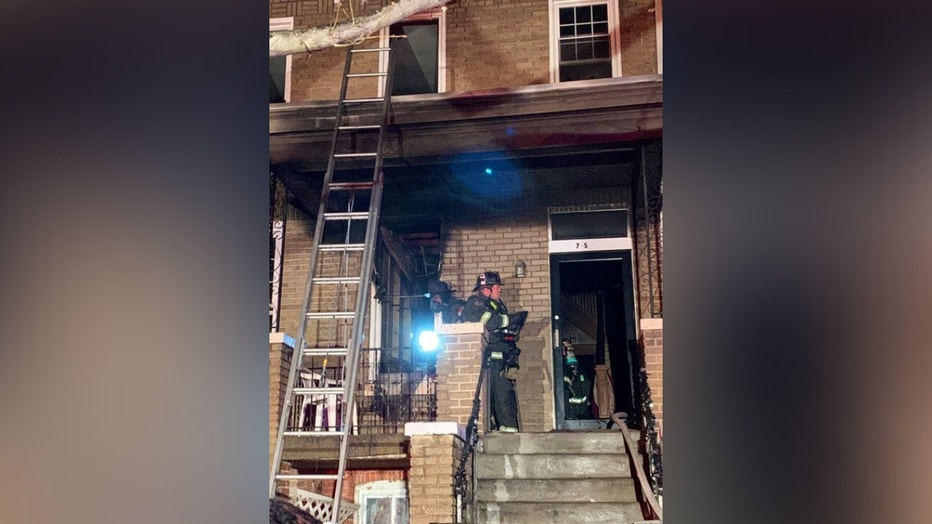 (CREDIT: DC Fire and EMS)
They said crews were able to confine the fire to the first floor of the home.
A civilian, who fire officials say jumped from second floor of the rowhome to escape the flames, was taken to an area hospital with non-life-threatening injuries.
As a result of the fire, 11 children and four adults are displaced.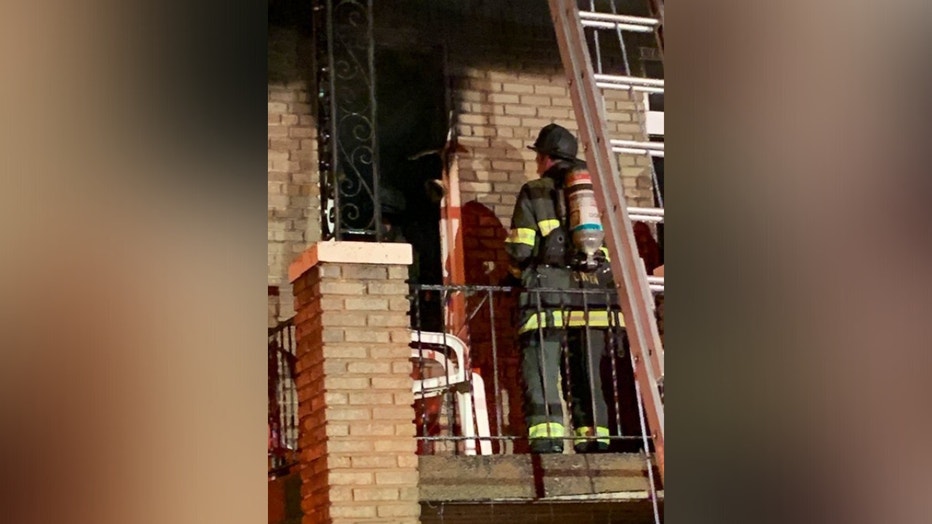 (CREDIT: DC Fire and EMS)
Fire officials say the Red Cross of the National Capital & Greater Chesapeake Region is assisting those displaced individuals.
Investigators have not indicated what sparked the fire.