10 ways Metro plans to make your ride safer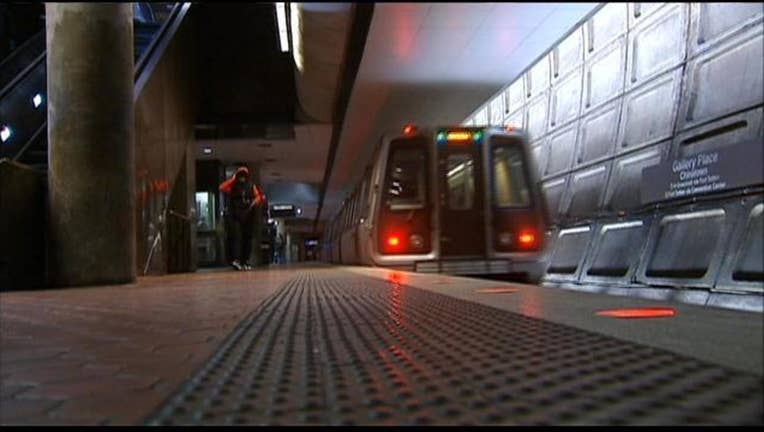 article
Metro is putting into place safety measures a day after meeting with the National Transportation Safety Board regarding the deadly incident that occurred in a tunnel near the L' Enfant Plaza Metro Station
In a release online, Metro Deputy General Manager Rob Troup said the safety steps are not formal recommendations from the NTSB and that their investigation is still ongoing.
"Metro and NTSB have been reviewing standard procedures and looking for opportunities to further enhance the safety of this system," Troup said.
"The ten items that we have identified so far are actions Metro is taking now based on our collaborative review with NTSB."
"I must emphasize that these steps should not be interpreted as being related to the cause of the L'Enfant incident," Troup said.
The ten items ordered by Troup are as follows:
1. Write SOP for train operator to cut EV immediately upon stopping for smoke incident. (RTRA, Completion - 1/22/2015)
Note: The minute a train stops for a smoke incident, the train operator will turn off air intake systems. Under the former SOP, the instruction for turning off air intake comes from the Rail Operations Control Center. This is not related to tunnel fans.
2. Write SOP for incident management in ROCC to provide specifics for site discipline in the ROCC to avoid cross-talk and unnecessary interactions. (RTRA, Completion - 1/26/2015)
Note: To ensure that key personnel who are responsible for managing an incident are not distracted, this SOP will ensure that ROCC employees stay at their own desks and not engage those managing the incident.
3. Set schedule for next three years for emergency quarterly drills to be conducted wayside. Sequence station, then a tunnel section, then an elevated section (note tunnel and elevated sections shall be between stations). Please sequence each quarter in a separate jurisdiction. Coordinate type of drill and logistics with MTPD. (RTRA, Completion - 1/26/2015)
4. Design and implement exterior signage for exterior doors to clearly delineate access in event of emergency. (TIES, Completion - 2/13/2015)
Note: Metro has an extensive training program for emergency responders. However, in the event that one of the trained responders is not first on scene, there will be new signage on the outside of the train to identify emergency doors and access points.
5. Provide engineering and operations report on all third rail jumper cables in tunnel sections for condition and installation. (TIES, Completion - 2/27/2015)
Note: Metro personnel will conduct inspections looking for wear and tear on cables and assess the condition of cable installations.
6. Recommendation on installation of low smoke/low halogen on high voltage third rail jumper cables. (TIES, Completion - 2/13/2015)
Note: Already an ongoing effort under its rebuilding program, Metro is installing low-smoke cables.
7. Install mechanical protection on third rail jumper cables that may be exposed to wear from vibration against other materials. (TIES - Begin work immediately)
Note: If a cable that has begun to lean over the years (as a result of vibration), then install protection (such as PVC) to prevent the cable from coming in contact with other materials.
8. Review of ground fault detectors on third-rail circuit breakers. (TIES, Completion - 2/27/2015)
9. Operational analysis of running trains at 45 MPH in the core with limited acceleration. (TIES and RTRA - 3/31/2015)
Note: This will be an operational analysis to see if Metro can limit current flowing through electrical infrastructure.
10. Provide report on installing zoned smoke detectors using ETS boxes for location and transmitting of information, also investigate use of wireless smoke detectors. (TIES, Completion - 2/27/2015)
Note: The report will determine feasibility.
READ MORE:
http://www.wmata.com/about_metro/news/PressReleaseDetail.cfm?ReleaseID=5862