Homebuyers are finding better deals in these cities, survey says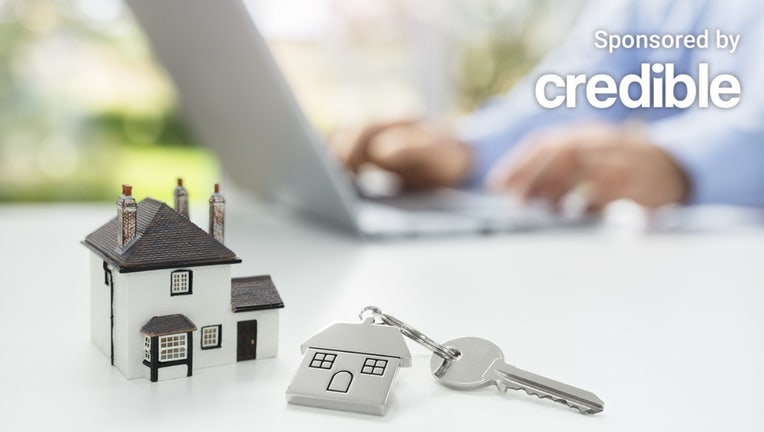 article
Fewer Americans are moving these days, but among those that are, more are looking to new cities to find a bargain, a recent Redfin survey said.
Roughly 25% of home searchers looked to relocate to a new metro in the first quarter, according to the survey. That's an increase from 22.8% a year earlier and around 18% before the pandemic.
Part of the reason those in search of a home are looking beyond their current city is cost. Mortgage rates remain well above last year's 5% average and are predicted to hover in the 6% to 7% range, economists said. 
Under this scenario, homebuyers are having better luck finding affordable homes with far-flung home searches than within-metro searches, according to Redfin.
"Las Vegas attracts a lot of homebuyers from California, Hawaii, Washington State and other expensive western places," Las Vegas Redfin agent Shay Stein said. "For most of these buyers, it's all about affordability: We have no state income tax, very low property taxes and an overall low cost of living. 
"Plus, some people moving in from out of town have enough in their bank account to pay all cash, so today's elevated rates don't impact them," Stein continued. 
If you are ready to shop for the best rate on a mortgage or are considering refinancing an existing loan, visiting an online marketplace like Credible can help you compare rates, choose your loan term and get preapproved with multiple lenders at once.
Many Americans still optimistic about homebuying despite tough economic backdrop: TD Bank
These are the top cities people are leaving
Topping the list of cities that house hunters looked to leave are San Francisco, New York City, Los Angeles, Washington, D.C. and Boston. Redfin determined rankings by how many more home searchers looked to leave a metro than move in.
Among the top destinations home searchers wanted to move to are Miami, Phoenix, Las Vegas, and Tampa. 
"Sun Belt locales are typically the most popular migration destinations, largely because they're relatively affordable," Redfin said in its report. "The typical home in eight of the 10 most popular destinations is less expensive than in its top origin. For instance, the typical Las Vegas home sells for $400,000, less than half the $820,000 median in Los Angeles, where many of its new residents come from. 
"Las Vegas is more expensive than it was before the pandemic, but still much more affordable than a place like Los Angeles," it continued.
If you are looking to purchase a home or refinance your current mortgage, comparing multiple lenders can help you get the best rate. Visit Credible to find your personalized interest rate without affecting your credit score.
Here's why consumers' credit scores got a boost in March: report
Buyers operate with less uncertainty over where rates are headed 
The Federal Reserve hinted at its recent May meeting that it might ease up on further interest rate increases for the rest of 2023, which may give potential homebuyers and their mortgage lenders more room to breathe.
"While a pause in Fed rate hikes doesn't mean a significant drop in mortgage rates is coming, it does at least alleviate one layer of uncertainty in the housing market," Redfin Economics Research Lead Chen Zhao said in a statement. "Unexpectedly bad inflation data, more banking turmoil or failure to raise the U.S. debt ceiling could throw a wrench in the Fed's plans, but homebuyers and sellers can feel a little more confident that mortgage rates won't skyrocket again."
Limited housing supply has meant that homes reasonably priced in desirable areas are selling quickly. Homes spent a median of 33 days on the market before selling, the shortest span since October, according to Redfin—moreover, 31.3% sold above their final list price, the highest share since September.
"A lot of homeowners are just now expressing interest in selling, whereas in a typical year, that would have happened a month or two ago," Steve Centrella, a Redfin real estate agent in Washington, D.C., said. "Some sellers are coming forward because they're noticing there are buyers out there, in spite of high rates. 
"A lot of them are sellers who aren't also buyers, like people listing a second home or rental property," Centrella continued. "They're not as hesitant to give up a low mortgage rate because they're not turning around and taking on a higher one."
If you are ready to shop around for a home loan, you can visit Credible to find your personalized interest rate without affecting your credit score.
Conditions improve for buying a home, report says
Have a finance-related question, but don't know who to ask? Email The Credible Money Expert at moneyexpert@credible.com and your question might be answered by Credible in our Money Expert column.