Flooding reported across DC region Wednesday as severe storms move through
Strong storms sweeping through the D.C. region Wednesday are causing issues along roadways.
FOX 5 is tracking reports of flooding, water rescues, and down trees as severe storms move through the D.C. region Wednesday afternoon.
The slow moving storms moved into the region Wednesday afternoon and are expected to hang around until the late evening hours.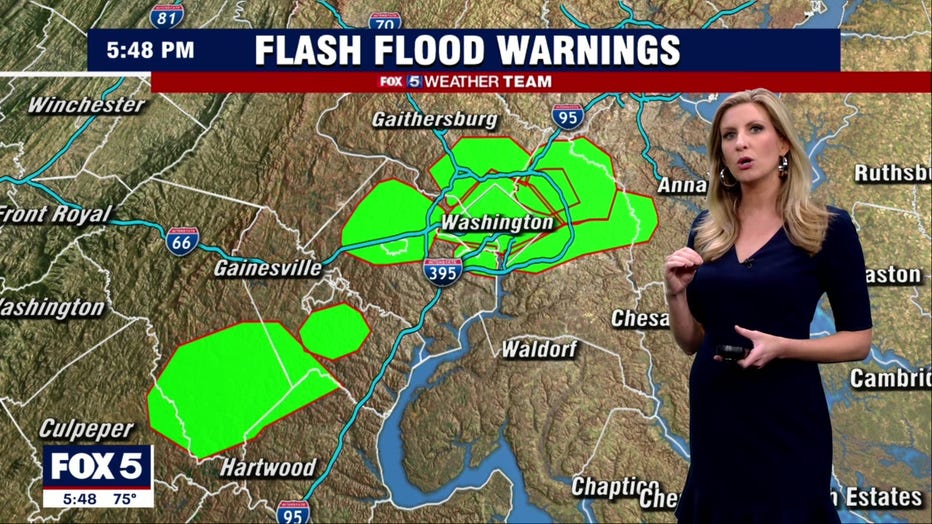 Right now, there are flash flood watches and warnings in effect for almost the entire D.C. region. The watches and warnings will remain in effect until the night.
The storms are expected to move out of the region after 9:00 p.m. Wednesday.
On Thursday, we finally say goodbye to humidity! A strong cold front will push through the region during the early part of the day.
Depending on timing we could see one more day near 90°, and the day will likely start humid with perhaps an isolated morning shower. But after the front passes, skies should clear out, and it will start feeling noticeably better in the humidity department by the second half of the day. We'll start a streak of very nice weather.