Youth soccer players practice dramatic diving, screaming in 'Neymar' drill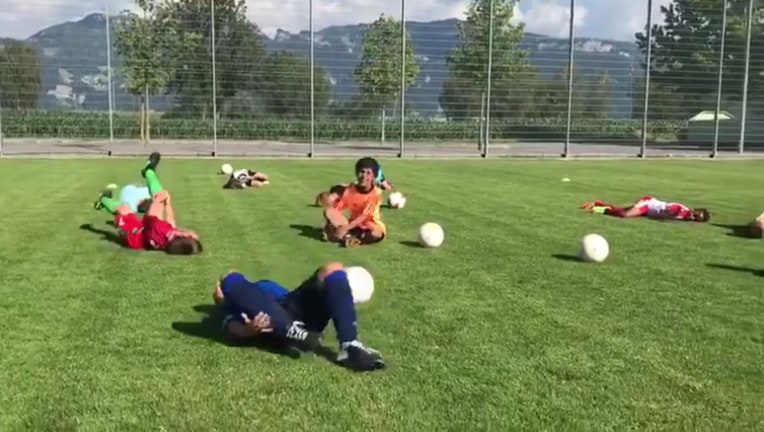 article
A video of young soccer players doing their best impressions of Brazil's Neymar flopping is going viral online.
The video shows members of a Swiss youth soccer team running and then throwing themselves to the ground, rolling around and screaming. The tweet describing the footage read: "Swiss football clubs have added 'Neymar exercises' to 'soccer training' in their infrastructure!!"
Neymar's theatrics have generated intense discussion online during the 2018 FIFA World Cup. In the most recent match vs Mexico, Neymar was heavily criticized for overreacting to his foot being stepped on.
The headline of Brazilian newspaper Globo after Monday's game read: "Neymar has charmed Brazil, but annoyed the whole world." A headline in England's The Telegraph went after the star, saying, "Neymar's embarrassing play-acting overshadows superb Brazil victory over Mexico."
Some opposing coaches and fans have called out Neymar for writhing and rolling around after minor fouls. Legendary German soccer player Lothar Matthaeus said Wednesday that Neymar could stand to cut down on the flailing and flopping.
Neymar's dramatic reactions are intended to draw yellow or red cards on opponents. Ironically, he is one more yellow card away from being suspended for a game due to card accumulation.
Brazil faces Belgium on Friday in the quarterfinals.