Record number of Americans plan to bet on Super Bowl LVII
BETHESDA, Md. (FOX 5 DC) - This Sunday, it won't just be the Eagles and the Chiefs with something on the line.
A record 50.4 million adults are expected to bet $16 billion on Super Bowl LVII, according to American Gambling Association (AGA) research released Tuesday. 
The number of expected bettors is a 61% increase over last year's Super Bowl, while the expected wagering total is more than double last year's projections, per the AGA.
"For a long time, people had to kind of bet on this game in the shadows. It was sort of an illicit activity and really just over the past five years have people in most states been able to do it legally," said AGA Vice President for Research David Forman.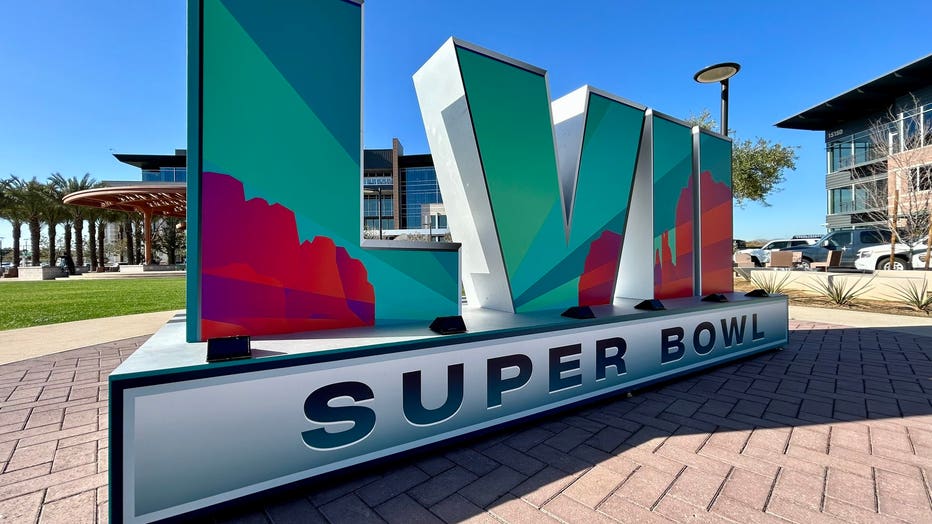 Super Bowl LVII (Robby Baker)
Here's what time Super Bowl LVII will air in DC, Maryland and Virginia - and how you can watch online
That's not the only reason for the uptick in wagers, Forman added. He said there's also been an increase in the number of people betting casually by playing squares, taking part in office pools, or by betting with friends.
"We've seen a really big bounce back in a lot of that activity that had kind of declined or plateaued a bit over the last few years with COVID as people weren't gathering at offices or bars or at house parties to watch a lot of these big sporting events," Forman explained.
READ MORE: Where to get a Philly cheesesteak in the DC area
As for which team is attracting the most attention from bettors, the AGA says it's a toss-up, with 44% of bettors each planning to take the Eagles and the Chiefs.
For more information from the American Gaming Association, you can click here.