World Cup NOW: How USWNT matches up against Sweden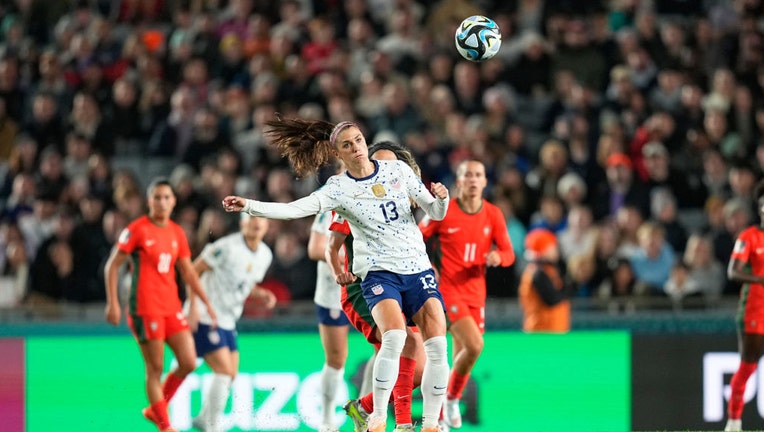 article
The 2023 FIFA Women's World Cup continued Wednesday, with Sweden (3-0-0) defeating Argentina (0-1-2) 2-0 in each team's final Group G match at FMG Stadium Waikato in Hamilton, New Zealand.
Sweden's victory on Wednesday made it the winner of Group G. More importantly, it sets up a date against the United States in the round of 16 on Sunday (coverage begins at 4 a.m., ET, with kickoff at 5 a.m. ET on FOX and the FOX Sports app).
As a major test awaits, the "World Cup NOW" crew — Jimmy Conrad, Leslie Osborne, Melissa Ortiz — previewed the marquee matchup, sharing its thoughts on Sweden's style of play and who should start for the USA. 
Conrad: "What I find interesting about Sweden is that [it plays] super heavy on the right side. It tries to create overloads. It tries to create numerical advantages on that side of the field. Its flank attacks in this tournament have been very heavy [on the right side]. This is where it tries to get crosses with the numerical advantages. The game is really built [on the right side].
"It's going to be really interesting for the U.S. to determine how it is going to slow that down. Crystal Dunn is the player that plays at that spot (defensively). My question to both of you is, would you still roll out Crystal Dunn in this game, knowing that she maybe hasn't played at the Crystal Dunn levels that we know she's capable of?"
Osborne: "As much as I'd love to see Sofia Huerta inserted into this game, and while I think Crystal Dunn has had a poor World Cup, I would [keep Dunn] in and lean on her experience here. 
"In my starting 11 for the United States, I've made a few changes. This biggest one would be a little risky. But at this point, what's happening is not working. So, I would play Alana Cook in her first World Cup game. She's a bigger presence and has a height advantage. Her and [Naomi] Girma actually have more experience and a better partnership than Julie Ertz has with Girma, just based on the games played together. They have reps together. Sweden is so good in the air. It's extremely dangerous on set pieces. I think Alana will help in those situations and just win aerial battles and duos.
"That means Julie Ertz will get pushed up to the six. I think where [the United States] has lacked up to this point in the World Cup is in the midfield. This did not just happen against Portugal, it happened in all games. I think Ertz is one of [the United States'] most important players, and I'd like to see her play both positions. But, since we only have one of her, she holds it down [in the midfield]. She has that commanding presence. She brings her mentality from the start and dictates the tempo of this game."
Ortiz: "The United States has practically played the same formation over the past year: a 4-3-3 or a 4-2-1-3 in transition. Switch it up! I'd switch to a 3-5-2, which is also a back five. So, I'd keep Crystal Dunn in, and I agree with Leslie to put in Alana Cook. I'd keep Julie Ertz in the middle of the center back pairing. 
"I'd also like to see Sofia Huerta come in depending on how Dunn is doing, or even Emily Fox. I know she's more one-sided, but she does send really great and dynamic crosses from the side."