Young girl stabbed at Rio Lakefront in Gaithersburg
GAITHERSBURG, Md. - A young girl was stabbed Friday night at Rio Lakefront, and now four juveniles are in custody. 
The incident, according to police, happened in a very busy area frequented by lots of families and teens. There's a lake with paddle boats, a trail, a Target store, a parking garage right across the street — and that's where police said the stabbing happened. 
Montgomery County police said the altercation occurred just before 7:30 p.m.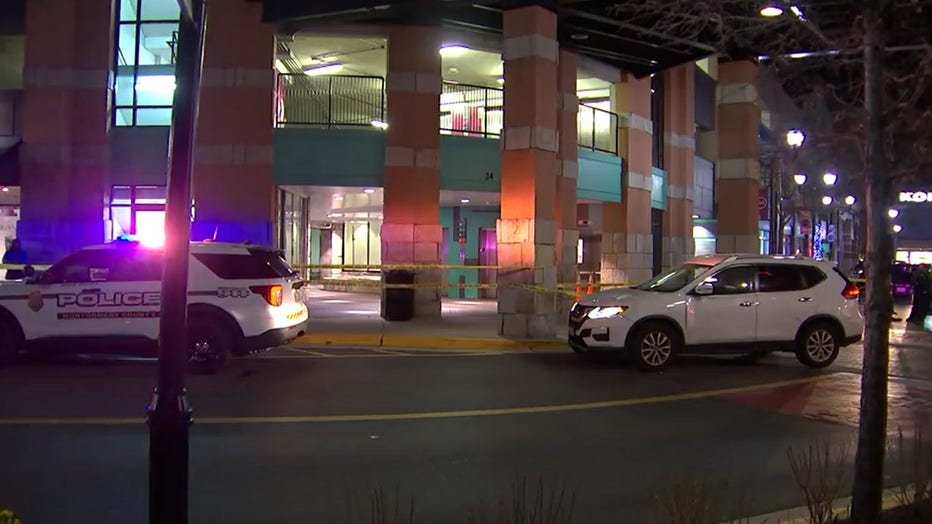 Investigators said there was some sort of commotion on the third floor of the parking garage before the victim was assaulted. 
When officers arrived at the scene, there was a brief foot chase that ended with four juveniles in custody. 
The victim suffered lacerations and was taken to a local hospital. Her injuries, police said, are non-life-threatening. 
A man who was shopping at the Rio with his family told FOX 5 he saw the foot chase, and believes it was four teenage girls running from police.
"It gives us some kind of alarm, and you know you got to be careful where you are," said George Lahop. "Even the most looking or appearing places that are secure may not be that secure."
Theresa Kliever is a concerned mom who lives in Gaithersburg. She said "never" thought this would happen at the Rio. 
"My kids come here to hang out," she said. "I come here all the time to Target …  It's just crazy. It's supposed to be safe."
Gaithersburg police are asking anyone who has any information about what happened to please give them a call.