White House photo shows inspired young boy meeting Obama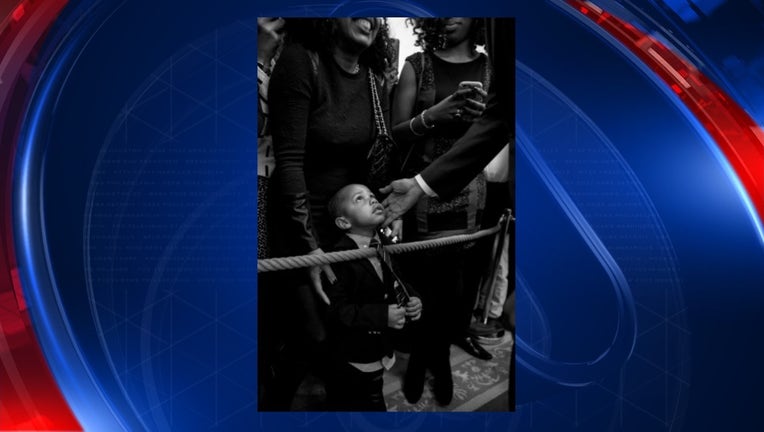 article
WASHINGTON - Many of the emotions of Black History Month can be summed up in a recently-released White House photo.
The black and white image, taken by White House Photographer Pete Souza, shows President Obama greeting a young guest during a reception celebrating African American History Month in the East Room of the White House.
The young boy, held close by an older, smiling woman, glances up at Obama as the president reaches down to touch his cheek.
The image was the White House's "photo of the day" on February 18.