Virginia Theological Seminary to create $1.7 million reparations fund
ALEXANDRIA, Va. (FOX 5 DC) - Reparations could be coming soon to the descendants of slaves who helped build a northern Virginia religious college campus.
The Virginia Theological Seminary could become the first institution in the country to offer reparations to descendants of enslaved persons. 
The Seminary says as it approaches its 200-year anniversary it is reviewing its history and looking to make amends after revealing that slaves built at least three buildings on this historic campus and around $1.7 million will come out of an endowment fund.
The seminary says not only did enslaved persons build several buildings on its campus but the school participated in segregation even after slaves were emancipated.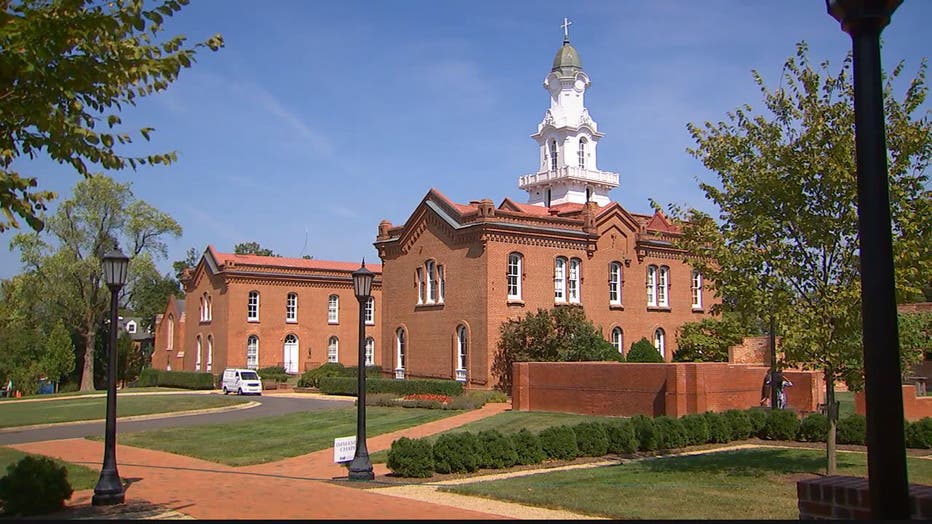 The seminary's leader, The Very Rev. Ian S. Markham, Ph.D., Dean and President, Professor of Theology and Ethics, Virginia Theological Seminary, describes the church's history with slaves as, "sin, unjust and racist."
FOX 5's Tisha Lewis reports the money will not only go toward the descendants of slaves who helped build this campus, it will also go toward the work of African American alumni and raising up African American clergy in the Episcopal Church.
The Seminary will form a task force to determine descendants and how to allocate funds.