Virginia revamps rare whiskey lottery system after uproar over errors
MCLEAN, Va. - Changes are coming to the way Virginia dishes out rare bottles of whiskey.
Here's the deal: the Virginia Alcoholic Beverage Control Authority (ABC) occasionally gets rare bottles of liquor, which these days, they distribute to Virginians via lottery. The bottles are highly sought after because the state sells them at MSRP, whereas they can go for much more money on the secondary market.
"When these lotteries come out, everyone's kind of excited and jazzed," Gus Guimond told FOX 5 back in May. "It's here, we're gonna have our chance to get one of these rare bottles."
At least everybody should have a chance.
Earlier this year, the state said sorting errors led to "statistically abnormal results," causing an uproar among local whiskey enthusiasts.
Now, as a result of the recent changes, officials said they're confident the same types of issue will not happen again.
"We're sure that this system is gonna run really well," said Virginia ABC Spokesperson Pat Kane.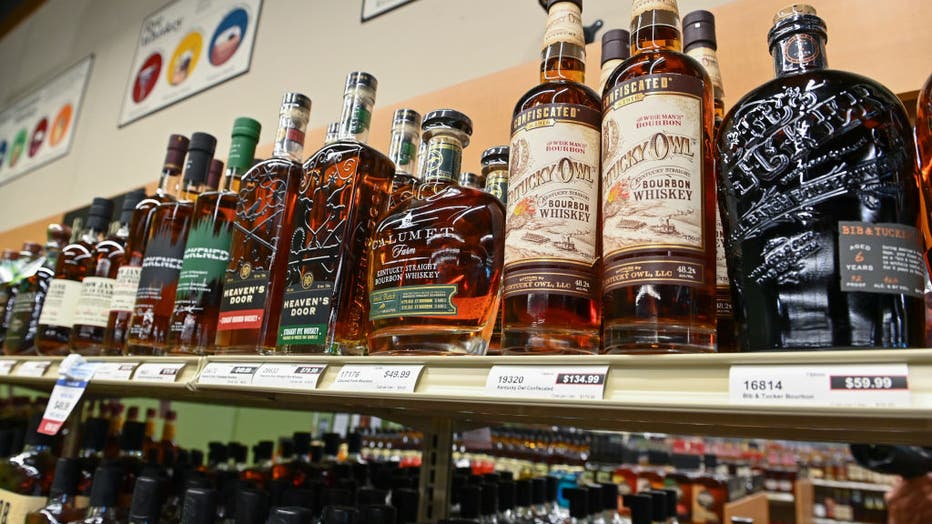 DULLES, VA - AUGUST 31: A variety of Bourbon sits on the shelves at the ABC store on August 31, 2022 in Dulles, Va. In an unusual criminal case unfolding outside Richmond, a former employee of the states ABC has been accused of working with an outsid
The new system will launch next week with a lottery for Reservoir Hazmat Rye Whiskey.
For more information about the changes and the upcoming lottery click here.