Virginia Gov. Terry McAuliffe: I followed the law in accepting donations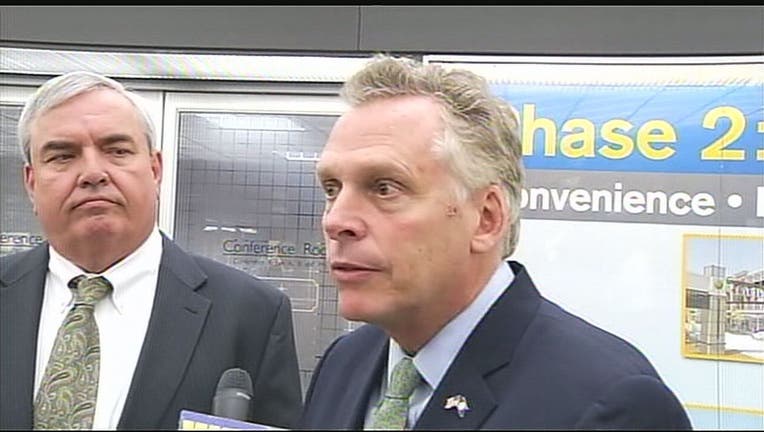 article
ALEXANDRIA, Va. (AP) -- Virginia Gov. Terry McAuliffe said Tuesday he's confident he followed the law in accepting donations that now appear to be part of a federal criminal investigation.
McAuliffe defended his actions to reporters, a day after a law-enforcement official told The Associated Press on Monday that McAuliffe is the subject of a federal investigation looking at donations to his 2013 gubernatorial campaign.
McAuliffe said he believes the investigation centers around a donation connected to a Chinese businessman, Wang Wenliang. Federal law forbids foreigners from contributing to U.S. political campaigns, but McAuliffe said Wang has held a green card for nearly a decade and is a legitimate donor.
"He was vetted by the campaign and this gentleman is certainly entitled to give money to the campaign," McAuliffe told reporters, after speaking at a preplanned event at a parole and probation office in Alexandria.
He described Wang as "a very substantial individual" who has made major donations to Harvard University and is on the board at New York University.
McAuliffe said he doesn't think he has even met Wang, though he believes he's met people from Wang's company.
He said he is "100 percent" confident that he did not take any illegal donations. "I rely on the people who did the vetting. They have unequivocally said he was entitled to write a check."
The FBI and Justice Department have declined to comment on the long-running investigation.
McAuliffe said he is not particularly worried about an investigation, and that he was totally unaware of it before Monday.
"No one's alleged any wrongdoing on my part," he said. "If you haven't done anything wrong, what should you be worried about?"
McAuliffe, a Democrat and longtime friend of Bill and Hillary Clinton, said he's also confident the investigation won't harm Hillary Clinton's presidential bid.
"I don't think this has anything to do with Hillary Clinton," McAuliffe said.

Copyright 2016 The Associated Press. All rights reserved. This material may not be published, broadcast, rewritten or redistributed.