Virginia brewery celebrates Commanders sale with 'Bye Dan' beer
ASHBURN, Va. - The Dan Snyder era may be nearing its end, but for a lot of Washington Commanders fans, the celebration is just beginning.
That includes at Old Ox Brewery, located just up the road from the team's headquarters in Ashburn.
"This is for me, just liberation," said Commanders fan Jack Maher, one of many people who went to the brewery Friday to purchase what's being called "Bye Dan" beer.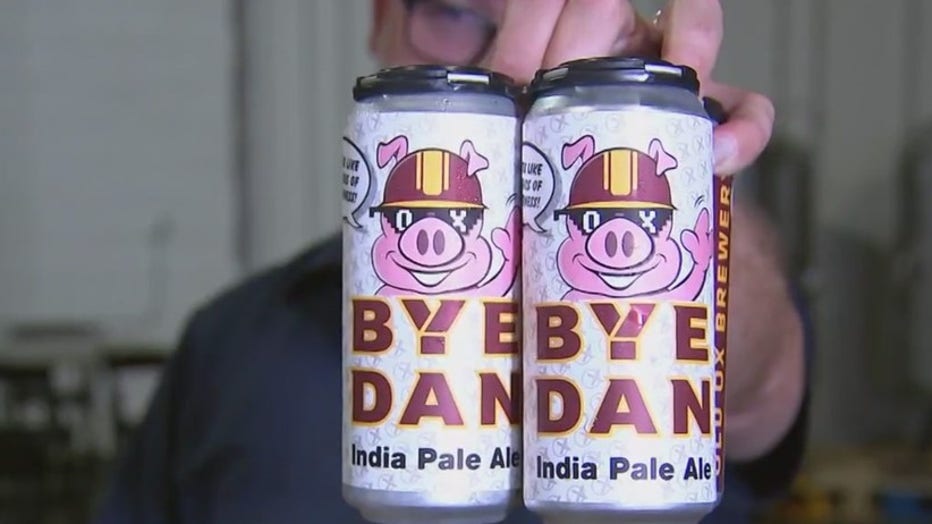 Here's how it all came together: Six weeks ago, local sports talk station 106.7 The Fan reached out to the brewery hoping to do a live broadcast when Snyder finally sold the team. Immediately, Old Ox President Chris Burns was in.
"I said but if we're gonna do this, we're gonna make a beer because we gotta do it right and that's kind of what we do," Burns told FOX 5, describing how Bye Dan beer was born.
It took the full six weeks to design the artwork, print the labels, and brew the beer. Burns said if the news of Snyder selling had broken even just a few days earlier, the beer would not have been ready to sell.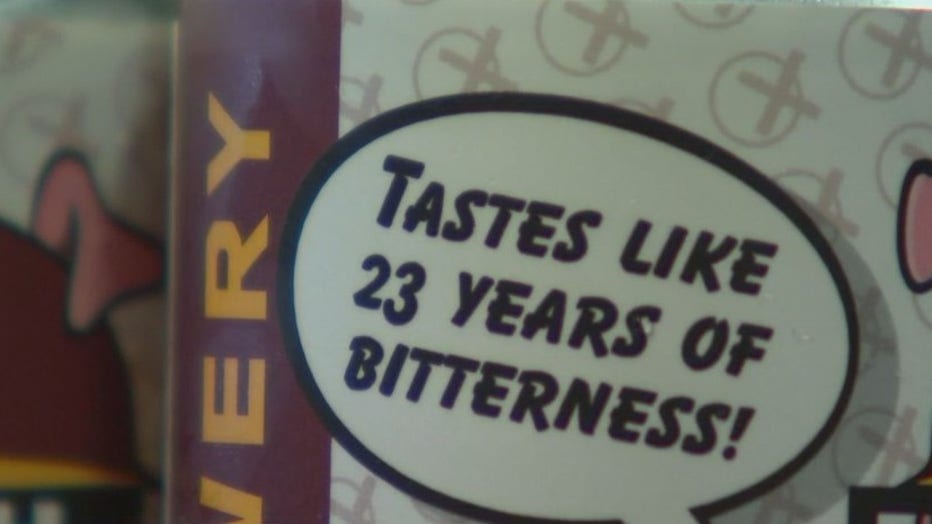 "It was fantastic timing. I mean, thank you, I guess. Thank you, Dan?" he laughed.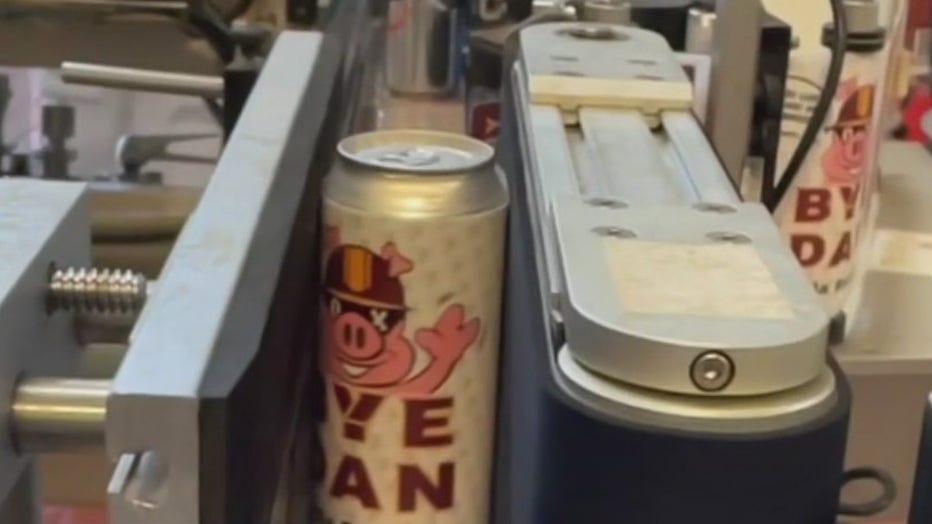 Within an hour and a half of the beer going on sale Friday morning, cans were sold out.
"I feel like I've been a hostage for 24 years," Maher said, "and I was finally released."
"Maybe it tastes more delicious because it's called Bye Dan, but it is really good beer," added Christy Pemble, who said she'd been a season ticket holder since 1991.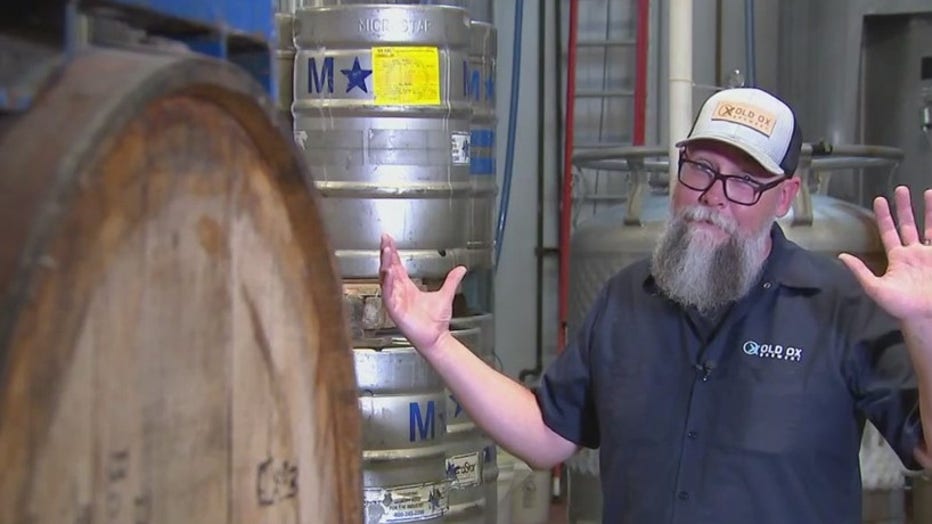 Old Ox President Chris Burns says "Bye Dan."
While the Bye Dan cans are sold out, the beer is still available on draft at the brewery. Also, Burns said they're brewing a second batch. 
For information on how you can preorder those cans, click here.