Video: Teen stabbed while working for landscaping business in Laurel, police say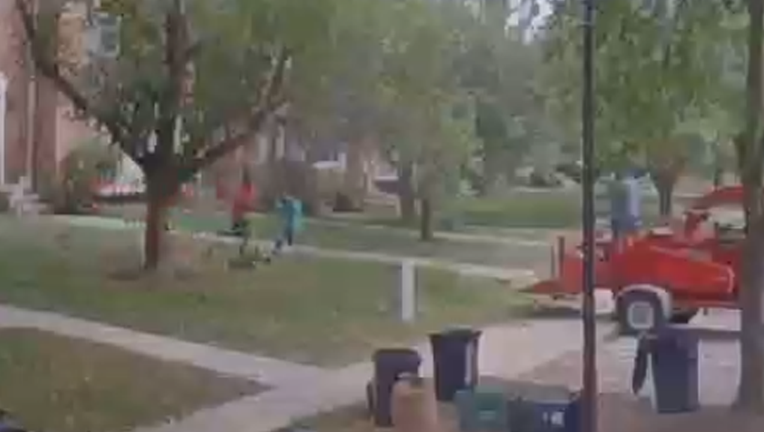 LAUREL, Md. (FOX 5 DC) - A 17-year-old boy was stabbed while he was working for a landscaping business in Laurel last week and the incident was caught on video. 
Laurel Police say the stabbing happened in the 14900 block of Ashford Court on September 4. 
The boy suffered minor injuries and police say he is expected to be okay.
Police say the stabbing was random as the victim and the suspect do not know each other.
Now, police are seeking the public's help to identify the suspect.
He has been described as a dark-skinned, black male who is at least 6' tall. Police say was wearing a red shirt and a red skull cap at the time of the stabbing. 
If you have information on this incident, contact Detective Swidarski at the Laurel Police Department at 301-498-0092. Emails can be sent anonymously to LPDtips@laurel.md.us.