Video shows man fall to ground, die in front of hospital near paramedic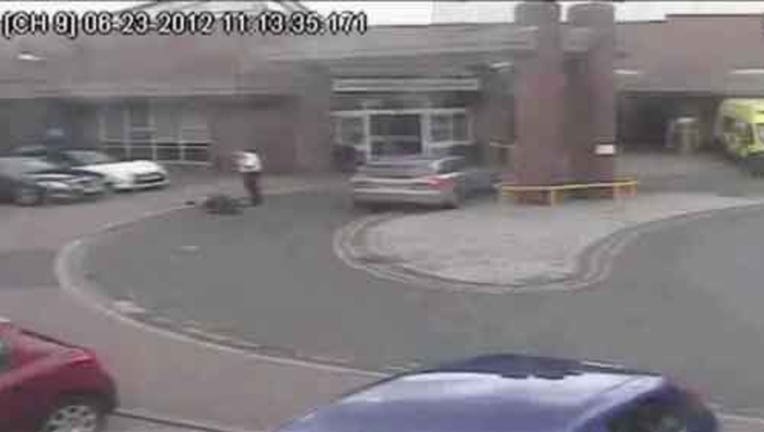 A paramedic was given, what some say is a light sentence, after security video shows an apparent lack of response to a man in a medical emergency.
The shocking video, from an incident during the summer of 2012, shows a dying man falling to the ground outside of a hospital as paramedic Matt Geary - looks on - but doesn't help.
According to an online report by the Daily Mail, Geary had transported the man, Carl Cope, a short time earlier after he was suffering from chest pains.
Cope was shown in the video waiting in the hospital waiting room. He left the emergency room briefly to get a drink. When he returned, video shows him having a difficult time walking.
On his way back into the hospital, Cope fell to the ground.
Geary, who presumably knew of Cope's condition since he transported him earlier, is seen on the video casually walking over to him after several seconds pass by.
After standing over Cope for several minutes, Geary calls for the security staff.
When the guard does arrive, several minutes later, Cope does not show signs of life.
According to an online report by the Daily Mail, Geary was given an eight month suspended sentence and was ordered to complete community service.
READ MORE: http://www.dailymail.co.uk/news/article-2949596/Shocking-video-shows-paramedic-casually-standing-hands-pockets-man-dies-heart-attack-right-him.html
VIDEO: http://www.rightthisminute.com/video/rtmtv-shocking-cctv-footage-shows-man-collapse-and-die-front-paramedic