Utility crews finish repairs 2 months after small planes crashes into Montgomery County power lines
GAITHERSBURG, Md. - Utility crews have completed all repairs to the Montgomery County transmission tower damaged when a small plane crashed into them last November.
Pepco officials said all repairs were finished on February 3.
The crash happened around 5:30 p.m. on November 27, 2022 in the area of Rothbury Drive and Goshen Road in the Montgomery Village area of Gaithersburg.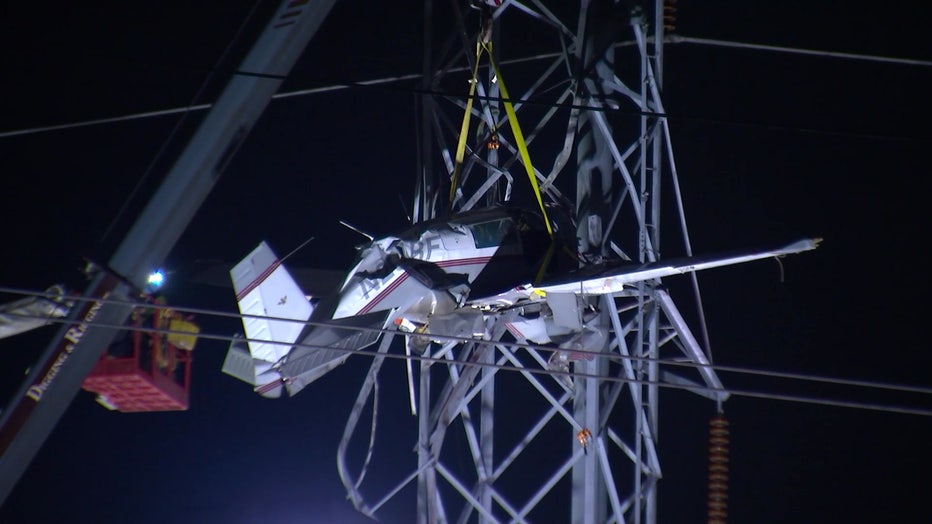 The plane damaged the transmission tower and overhead lines on an adjacent tower line near the Gaithersburg Airpark.
The pilot and a passenger were left dangling 100 feet in the air while crews worked to free them. Both were rescued.
The crash triggered approximately 85,000 power outages in the area.