Idaho students killed: What we know about the violent quadruple murder in Moscow
MOSCOW, Idaho - Weeks after four University of Idaho students were killed, police arrested a suspect in eastern Pennsylvania. 
Bryan Kohberger, 28, a PhD student at Washington State University in Pullman, was arrested on Dec. 30 and charged with four counts murder and felony burglary in the stabbing deaths of Kaylee Goncalves, Madison Mogen, Xana Kernodle and Ethan Chapin.
On Nov. 13, four students were found dead in a rental home near the campus, and the Latah County Coroner confirmed all four died as a result of stabbing and the manner of death is homicide. The victims were identified as: 
Ethan Chapin, a 20-year-old from Conway, Washington
Madison Mogen, a 21-year-old from Coeur d'Alene, Idaho
Xana Kernodle, 20, from Avondale, Arizona
Kaylee Goncalves, 21, from Rathdrum, Idaho.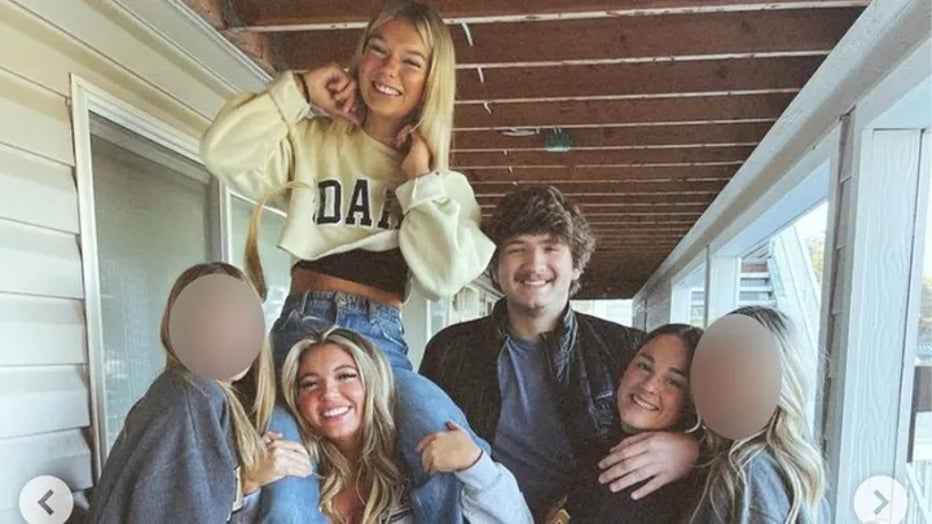 Ethan Chapin, 20, Xana Kernodle, 20, Madison Mogen, 21, and Kaylee Goncalves, 21, along with the women's two other roommates in Kaylee Goncalves' final Instagram post, shared the day before the slayings. (@kayleegoncalves/Instagram)
Mogen, Goncalves and Kernodle lived in the three-story rental home with two other roommates. Kernodle and Chapin were dating, and he was visiting the house that night.
The case broke open after law enforcement asked the public for help finding a white Hyundai Elantra sedan seen near the home around the time of the killings. 
The Moscow Police Department made the request Dec. 7, and by the next day had to direct tips to a special FBI call center because so many were coming in. By mid-December, investigators were working through thousands of tips and had identified more than 22,000 vehicles matching that make and model.
Meanwhile, Kohberger apparently stayed in Pullman, Washington, through the end of the semester at WSU. Then he drove across country to his parents' home in Pennsylvania, accompanied by his father. They were in a white Elantra.
While driving through Indiana, Kohberger was pulled over twice on the same day — first by a Hancock County Sheriff's deputy and a few minutes later by an Indiana state trooper.
After he was arrested, Kohberger was extradited from Pennsylvania back to Idaho. Court documents were unsealed and made public when he returned to Latah County. 
According to the documents, Kohberger's DNA was found on a knife sheath recovered at the crime scene and cellphone data showed that in the months before the attack, he was in the area of the victims' home multiple times.
Timeline of events
Saturday, Nov. 12
8:57 p.m.: Goncalves uploaded photos posing with friends in an Instagram post.
From about 9 p.m. to 1:45 a.m.: One of the surviving roommates saw Chapin and Kernodle at the Sigma Chi fraternity house at the school's campus.
At about 10 p.m. to 1:30 a.m.: Goncalves and Mogen were at a local bar called Corner Club at 202 North Main Street in downtown Moscow.
Sunday, Nov. 13
By 1 a.m.: Police believe the two surviving roommates were also out separately on Nov. 12 in Moscow. They returned home but did not wake up until later in the morning.
At about 1:40 a.m.: Goncalves and Mogen were seen on surveillance video at the Grub Truck at 318 South Main Street and used a "private party" for a ride home.
At about 1:45 a.m.: Chapin and Kernodle returned to their 1122 King Road home after they were last seen at the Sigma Chi house on the University of Idaho campus at 735 Nez Perce Drive.
At 1:56 a.m.: Goncalves and Mogen arrived at home.
2:44 a.m.: Investigators were given access to video footage from WSU's campus in Pullman and it showed a white sedan, was seen traveling north on Nevada Street at Northeast Stadium Way.
2:47 a.m.: Records showed that Kohberger's phone left his Pullman home and stopped reporting to the network. 
Between 2:47 a.m. and 4:48 a.m.: According to court documents, the route of travel of Kohberger's phone and the lack of reporting is consistent with his attempt to conceal his location during the time of the murders. 
2:53 am.: The sedan was seen leaving Pullman and traveling towards State Route 270, which connects Pullman to Moscow.
The surviving roommates told police their roommates and Chapin were home by 2 a.m. and were asleep or at least in their rooms by 4 a.m.
At about 3:30 a.m.: Surveillance video showed sightings of the suspect vehicle in the King Road neighborhood.
4 a.m.: Kernodle received a food delivery order at home and investigators said the delivery driver reported the information.
At about 4 a.m.: the surviving roommate told investigators she woke up to hearing what sounded like Goncalves playing with her dog in one of the upstairs bedrooms, according to court docs. She heard who she thought was Goncalves saying "there's someone here." She then opened her door and saw a man about 5' 10" tall wearing black clothing and a mask. She told police that he walked right past her and left the house as she stood in a "frozen shock phase: and locked her room after seeing the man.
4:04 am.: The suspect vehicle was seen entering the neighborhood a fourth time.
Between 4 a.m. and 4:25 a.m.: Investigators believe the homicides occurred.
4:20 am.: The suspect vehicle was seen leaving the King Road home at a high rate of speed.
Between 4:50 a.m. and 5:26 a.m.: Kohberger's phone was traveling south of to Genessee, Idaho then back to Pullman. 
At about 5:25 a.m.: A white sedan, matching the description of the suspect vehicle was seen on five cameras in Pullman and WSU's campus.
5:30 a.m.: Records showed Kohberger's phone was back in Pullman.
Between 9 a.m. and 9:32 a.m.: Kohberger's phone utilized cellular resources that are consistent with his phone leaving his apartment, traveling to Moscow and back. 
At 11:58 a.m.: Investigators said the surviving roommates "summoned friends" to the home because they believed one of the second-floor roommates had passed out and was not waking up. They called 911 for an unconscious person and when officers arrived, they found two of the victims on the second floor and the two others on the third floor.
An affidavit written by Brett Payne, a police corporal in Moscow, stated that officers
Monday, Nov. 14
Mayor Art Bettge told a news outlet that the slayings were a "crime of passion" before backtracking in a statement to Fox News Digital, saying that a motive had not been narrowed down yet. Possible motives being probed by investigators include a "crime of passion" or a "burglary gone wrong," the mayor added.
Police released the names of the victims.
Thursday, Nov. 17
Autopsies were done, and the Latah County Coroner confirmed the identities of the victims and the cause and manner of death as homicide by stabbing. Investigators aid the four were likely asleep when they were stabbed multiple times and some had defensive wounds. Police said there was no sign of sexual assault.
Friday, Nov. 25
The Moscow Police Department asked law enforcement agencies to be on the lookout for white Hyundai Elantras in the area.
Tuesday, Nov. 29
12:28 a.m.: A WSU police officer looked up the white Elantras that were registered at the campus. One car was registered to Kohberger with a Pennsylvania license plate.
12:58 a.m.: Another officer located the car at an apartment complex parking lot in Pullman. The officer ran the car and it returned to Kohberger.
Wednesday, Dec. 7
The Moscow Police Department announced that detectives wanted to speak to with occupants of a white 2011-2013 Hyundai Elantra that was near the home. The car's license plate is unknown, but police encouraged anyone who knows of a vehicle matching the description to forward information to their tip line.
Tuesday, Dec. 13
According to court documents, investigators believe Kohberger was still driving the Elantra because his car was captured by a license plate reader in Loma, Colorado.
Wednesday, Dec. 15
Bryan Kohberger and his father were pulled over twice in Indiana on while making the cross-country trip from Pullman to Pennsylvania.
Thursday, Dec. 16
2:26 p.m.: Surveilance video showed the Elantra in Albrightsville, Pennsylvania, where Kohberger has family.
Friday, Dec. 23
Investigators obtained a search warrant for phone records between Nov. 12-14 for Kohberger's cellphone, and his records from June 23, 2022 to present to determine if he stalked any of the victims before the murders. Records showed his phone traveling to the King Road neighborhood at least 12 times before Nov. 13. 
Tuesday, Dec. 27
Agents in Pennsylvania recovered trash from the Kohberger family home in Albrightsville. They were sent to the Idaho State Lab for testing
Wednesday, Dec. 28
The Idaho State Lab reported that a DNA profile obtained from the trash and the DNA profile obtained from a sheath recovered at the crime scene. It was identified as a male not being excluded as the biological father of the suspect profile. 
Friday, Dec. 30
A suspect in the murders was arrested in Pennsylvania. Bryan Christopher Kohberger, 28, was taken into custody by local police and the FBI.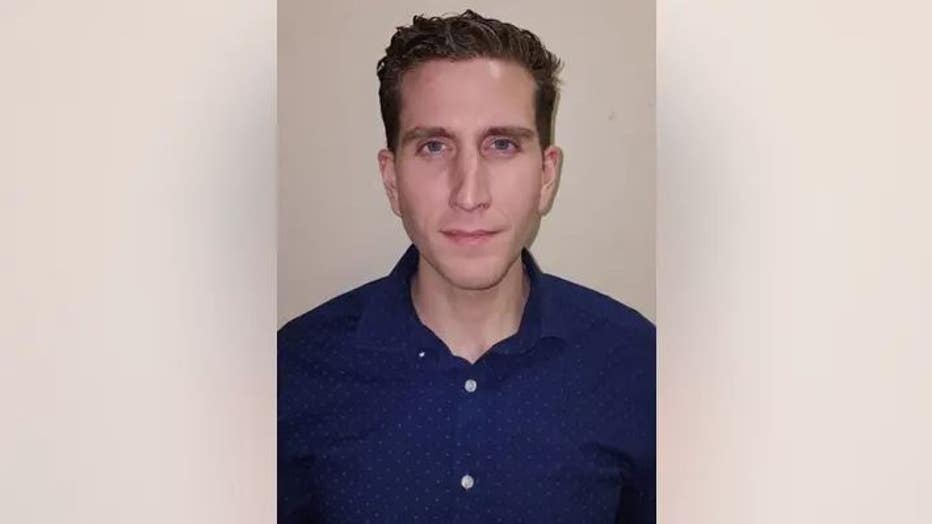 Bryan Christopher Kohberger, 28, was arrested in connection to four murders in Moscow, Idaho. (Washington State University)
Tuesday, Jan. 3
Suspect Bryan Kohberger waived extradition in a Pennsylvania courtroom, so he could be brought to Moscow to face murder charges for the deaths of four college students.
Wednesday, Jan. 4
Kohberger arrived back in Moscow, Idaho, where he was charged with four counts of first-degree murder. His return to the state also means sealed case documents that could answer key questions will soon be released publicly.
Thursday, Jan. 5
Newly obtained court documents reveal how authorities used DNA and cell phone records to link suspect Bryan Christopher Kohberger to the brutal killings of four sleeping University of Idaho students. He appeared in court that morning. 
Who is Bryan Kohberger?
Bryan Kohberger is a Ph.D. student at Washington State University's Department of Criminal Justice and Criminology in Pullman, Washington. Pullman is about a 15-minute drive from the rental home where the four students were stabbed to death.
Ben Roberts, a graduate student in the criminology and criminal justice department at WSU, described Kohberger as confident and outgoing, but said it seemed like "he was always looking for a way to fit in."
RELATED: 'Not a hint of stress'; WSU students react to arrest in Idaho murder case
"It's pretty out of left field," he said of the news Friday. "I had honestly just pegged him as being super awkward."
"One thing he would always do, almost without fail, was find the most complicated way to explain something," Roberts said. "He had to make sure you knew that he knew it."
Kohlberger has two sisters and graduated from Northampton Community College in Pennsylvania with an associate of arts degree in psychology in 2018, said college spokesperson Mia Rossi-Marino.
He graduated from DeSales University in Allentown, Pennsylvania, with a bachelor's degree in 2020 and a master's degree in criminal justice in 2022.
Unrelated cases to murder investigation
Moscow police said there have been reports of cases that they said were not related to the homicide investigation. 
In February 2022, there was a death on Baker Street and the Latah County Coroner's Office confirmed the death was due to an overdose and it was not unrelated to the student's death.
Also, investigators said there were online reports of a red Mustang on South Deakin Street being processed as part of the investigation. Police said the information was not accurate and the car was not connected to the homicide case.
On Sept. 12, 2022, there was an incident involving a group of people walking on the University of Idaho bike path and a cyclist. Investigators said it was reported that the cyclist had a folding knife and both parties left the scene. No one was injuries. Detectives said this case has no connection to the murder investigation.
The Moscow Police Department is continuing to investigate and detectives are still looking for any tips involved in the murders.
The week of the arrest, the department had received nearly 20,000 tips related to the investigation. 
How to report information
"The Moscow Police Department thanks our community for their continued support, understanding of the limited information we can share, and patience during this difficult time," officials said in a release.
The Associated Press and FOX News Digital contributed to this report.