Tysons emerges as residential hotspot, study predicts major growth by 2030
TYSONS, Va. - It's an area known for big business and shopping, but according to a new study, Tysons is becoming an increasingly popular place to live too.
"There is a lot of housing and there is a need for a lot more of it," said Tysons Community Alliance CEO Katie Cristol.
The group recently released a new study which found that Tysons' population has grown by 17% since 2015. That means there are more than 29,000 residents now, and "it is projected that roughly 15,000 more residents will call Tysons home by 2030."
Cristol said Metro access, as well as people wanting to live close to where they work, are the two big reasons why.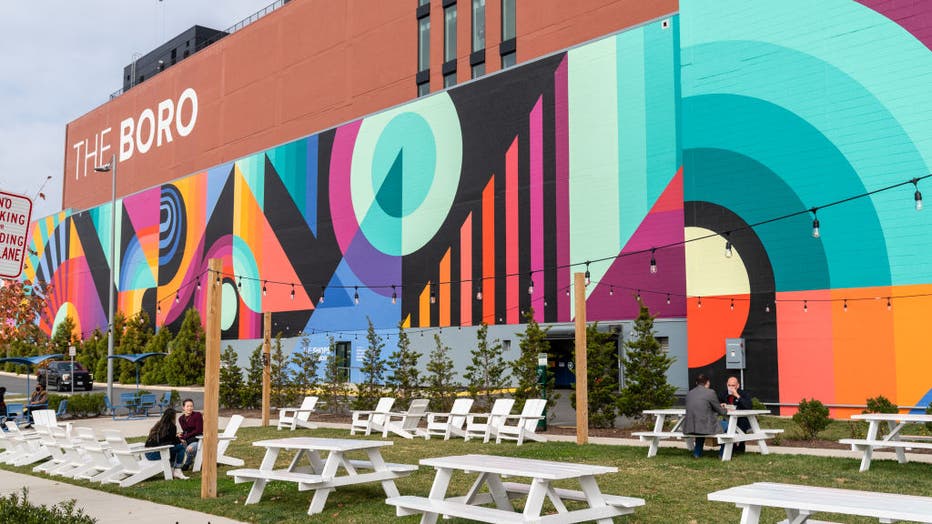 TYSONS, VA - NOVEMBER 10: People sit at tables at The Boro, a development home to residential and commercial real estate, in Tysons, Virginia on November 10, 2022. (Photo by Eric Lee for The Washington Post via Getty Images)
"Those of us who've lived in the region for a long time may have a stereotype of Tysons as a place where you go to work at a Fortune 500 company or earnestly where you go to shop, and Tysons is still definitely that place," Cristol added, "but it's also increasingly a place that thousands of people call home."
As a result, researchers said Tysons will need an additional 4,400 housing units by 2032, and an additional 1,900 affordable homes.
Among people who spoke to Fox 5 Wednesday evening in Tysons, most said they weren't surprised.
"This is close to the Metro, so I can see a lot of people moving here because of that," said Tuan Nguyen.
"I feel like after COVID lightened up people started coming back to the office, the traffic has just been insane," added Paige Fehskens.
The full study can be found here.