Two DC mothers say they were held at gunpoint, wrongfully detained by Secret Service on National Mall
WASHINGTON (FOX 5 DC) - Congresswoman Eleanor Holmes Norton sent a letter to the Department of Homeland Security and Secret Service Tuesday demanding answers after two young D.C. mothers say they were swarmed by police at gunpoint and wrongfully detained along Constitution Avenue last week. 
Download the FOX 5 DC News App for Local Breaking News and Weather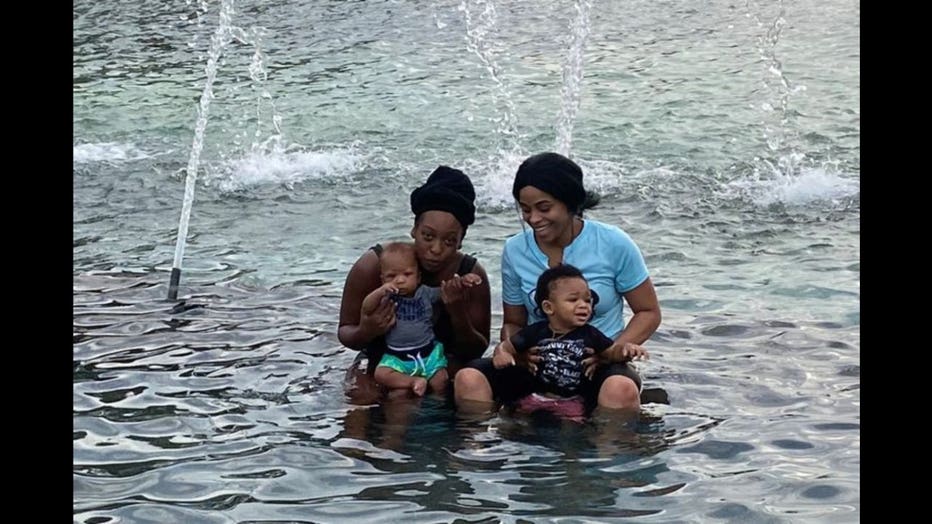 India Johnson and Yasmeen Winston tell FOX 5 they were planning to head to the National Mall to splash with their babies in the water at the WWII Memorial. 
They had just parked their car with their 6-month-old and 13-month-old babies in the backseat when a Secret Service vehicle rammed into the front of their car.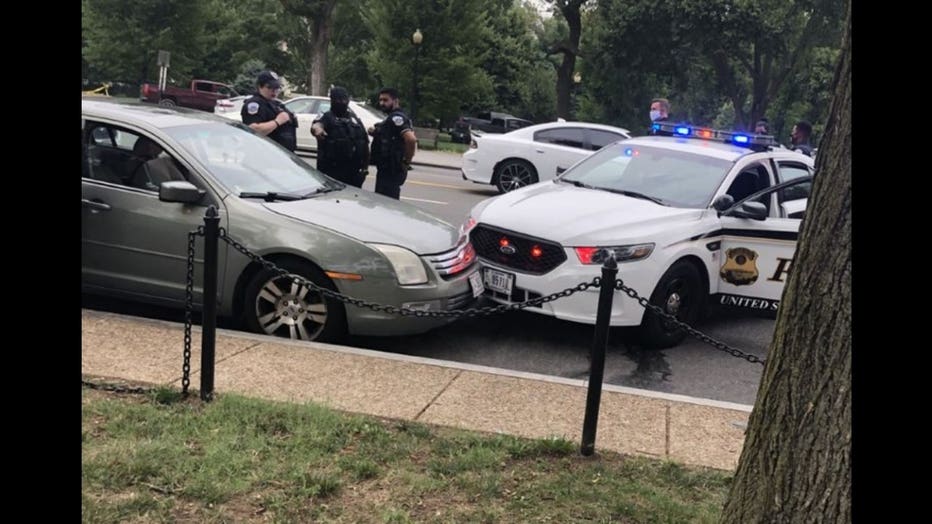 Attorney Tim Maloney has sent a list of questions to the Secret Service on behalf of the women.  
Johnson and Winston say their car was apparently mistaken for a stolen vehicle last seen with two male suspects. They say they handed over their registration very quickly, but they say they were handcuffed and their babies were left alone crying in the hot car until paramedics arrived.
The women tell FOX 5 the whole ordeal lasted 45 minutes to an hour before they were reunited with their children and allowed to leave. Many of the officers, they say, were not wearing masks. 
Now, Johnson and Winston are asking the Secret Service to investigate and release any body camera or other surveillance video of the incident. They also want the officers involved suspended. 
READ MORE: House of Representatives adopts bill to make DC 51st state
Congresswoman Eleanor Holmes Norton is asking why the women were "improperly arrested."
"This incident indicates that police still have lessons to learn," she said. "We will not have visitors treated that way and I'm certainly not going to have any constituents of mine ever treated this way."
Late Tuesday, Secret Service spokesperson sent FOX 5 the following statement, saying, in part, that "the characterization of the events portrayed in the media and by others are misleading, and in some instances, false."
Read the entire statement below: 
"The U.S. Secret Service takes allegations against employees very seriously. We are conducting a thorough and fair investigation of a July 30, 2020, incident. While the investigation is ongoing, the characterization of the events portrayed in the media and by others are misleading, and in some instances, false.
On July 30, Secret Service Uniformed Division Officers were notified by the Metropolitan Police Department of the District of Columbia that a License Plate Reader (LPR) system had identified a vehicle in the vicinity of the White House complex that was connected to criminal activity. Specifically, the officers were informed that a person known to have driven the vehicle was wanted by the Fairfax County, Virginia Police Department in connection with several felonies, and was designated as "armed and dangerous." 
A Uniformed Division patrol unit located a vehicle matching the description and license plate number in the 1600 block of Constitution Avenue, NW, and initiated a felony traffic stop. The occupants of the vehicle were briefly detained until it was determined they were not wanted by law enforcement. 
During the felony traffic stop, a Uniformed Division patrol unit made incidental contact with the suspect vehicle. No injuries were reported at the scene.
Out of an abundance of caution, Uniformed Division officers requested D.C. Fire and Emergency Medical Services respond to the scene. The health and welfare of all of the occupants of the vehicle, to include two children, was a priority for the responding officers."