Tucker Barnes and Caitlin Roth share details about their amazing surprise engagement story
WASHINGTON - If you haven't heard – two of our own are tying the knot! Tucker Barnes and Caitlin Roth are getting married!
The two told us the big news last week before sharing some of the details with FOX 5's Erin Como as they traveled back home. Erin says it was a surprise proposal that Caitlin definitely was not expecting!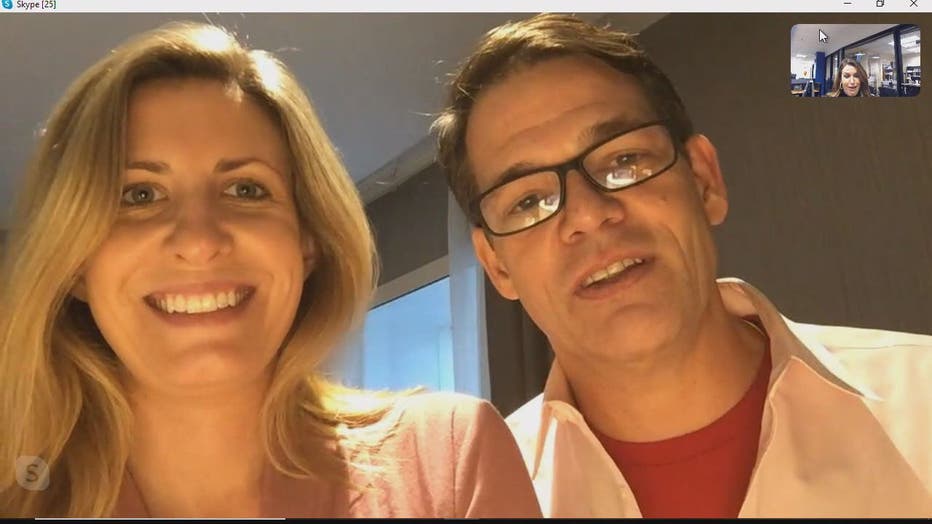 Tucker planned ahead, and convinced Caitlin to take a 45 minute hike with him up a mountainside while the two were vacationing in England. At the top he popped the big question! "It had been cloudy and rainy all day, but the moment we get up to the top it was like the heavens just opened, the clouds opened and the sun came out!" Tucker said.
REALTED: FOX 5's Caitlin Roth and Tucker Barnes are engaged!
His proposal came after a very stressful day, Caitlin added. "I might have been complaining the whole way up – I'm not going to lie!" she joked.
It was a big surprise, but Caitlin said there were a few hints she picked up on during the weeks leading up to the secret proposal. On one occasion, Caitlin said she spotted engagement ring ads on the weather center computer. Tucker – of course -- tried to blame it on Mike Thomas!
Stay tuned for more news from the happy couple on FOX 5!