Truck carrying honeybees overturns on highway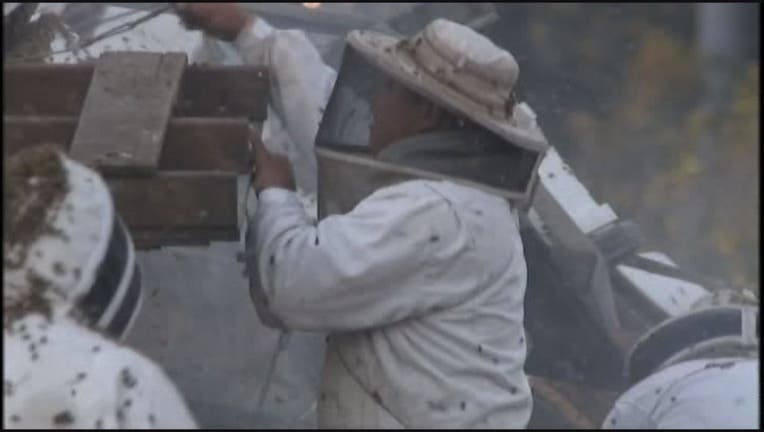 article
LYNNWOOD, Wash. - A semi-truck carrying a load of honeybees overturned in Washington Friday morning, scattering the boxes of bees across the highway.
The truck overturned on interstate five around 3:30 a.m.
Dozens of boxes of live bees spilled as a result. Each of those boxes containing about 5000 bees.
Belleville Honey, who owns the bees, sent a crew to help contain the bees.