Tragic death of DC teen in subway surfing stunt sparks calls for safety measures
WASHINGTON - A D.C. area teen was killed while attempting a dangerous social media trend known as subway surfing. That's when people climb and ride on top of moving trains.
15-year-old Jay Thirunarayanapuram died in June after subway surfing at the Rhode Island Metro stop. The tragedy happened just five days after his 15th birthday.
His mother and father said he was an intelligent and talented young man. A freshman at Albert Einstein High School, Jay was also an animal lover who expressed himself through art.
"He was so overconfident; He didn't think that he was just throwing it all away just for this crazy adventure that he should've never been on," said Jay's mom Viashali Honawar.
Jay was tragically killed by a Red Line train in D.C. on June 20 during rush hour.  The social media challenge he was doing has led to physical harm and even deadly consequences. Jay's parents shared a video with FOX 5 showing that their son had been recording himself performing the trend prior to his passing.
"We were shocked. We were absolutely aghast that he was doing something so scary," Honawar said. "We both spoke with him separately and said this is not the right thing to do. You cannot do this."
Now, Jay's mother and father are demanding protocols be put in place, so this doesn't happen to anyone else. In response, Maryland Congressman Jamie Raskin sent a letter to Meta and TikTok asking what they are doing to reduce and deter the dangerous stunt.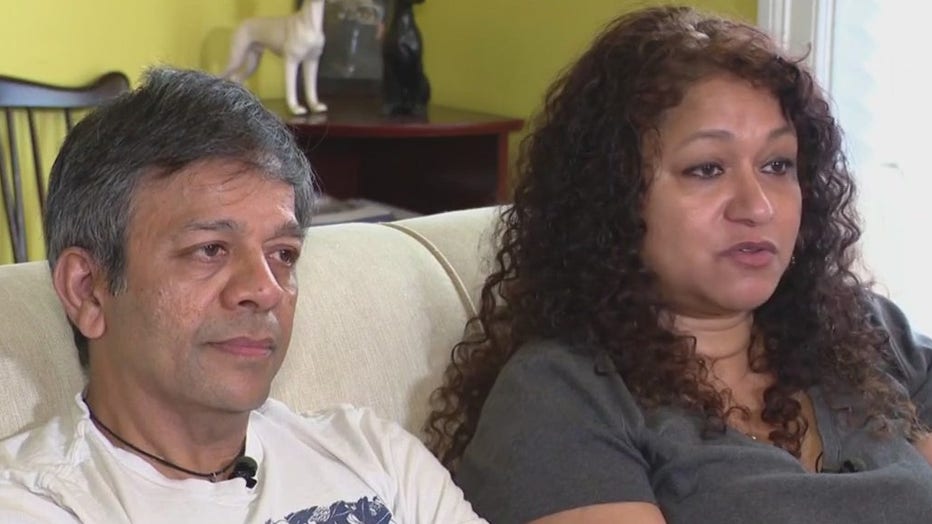 Jay Thirunarayanapuram's parents. 
A TikTok spokesperson sent FOX 5 a statement that reads: "Even though this behavior predates TikTok, our team of safety professionals are dedicated to protecting our community and will remove dangerous content like subway surfing as soon as we become aware of it."
"Teenagers, they think they're invincible," Honowar said. "They think nothing bad is going to happen to them and Jay thought that too."
epresentative Raskin is also requesting WMATA share what is being done to stop subway surfing. 
WMATA provided FOX 5 with a statement that reads:
"We share Representative Raskin's safety concerns regarding subway surfing. While Metro has fortunately not seen many of these incidents, we strongly condemn any form of this dangerous behavior. We have been in touch with NYC Transit and industry safety advocate groups to collaborate on amplifying messages that we hope will discourage this potentially deadly activity. We ask anyone who sees this activity to please immediately contact Metro Transit Police or a Metro employee."
"Since the beginning of 2021, there have been five reports of individuals riding atop Metro railcars, including the fatal June 20, incident and two incidents which resulted in non-fatal injuries. Riding outside of a train is dangerous, illegal, and highly likely to lead to severe injury or death. Signage is posted between bulkhead doors between railcars warning customers that walking between railcars is dangerous and prohibited unless in an emergency situation such as a train evacuation at the direction of Metro personnel or emergency responders."
Jay's parents are warning everyone – that trying to go viral by subway surfing is not worth the risk. 
"Please don't," Honowar said. "This experience has just left our family so bereft. Our whole world has been shaken."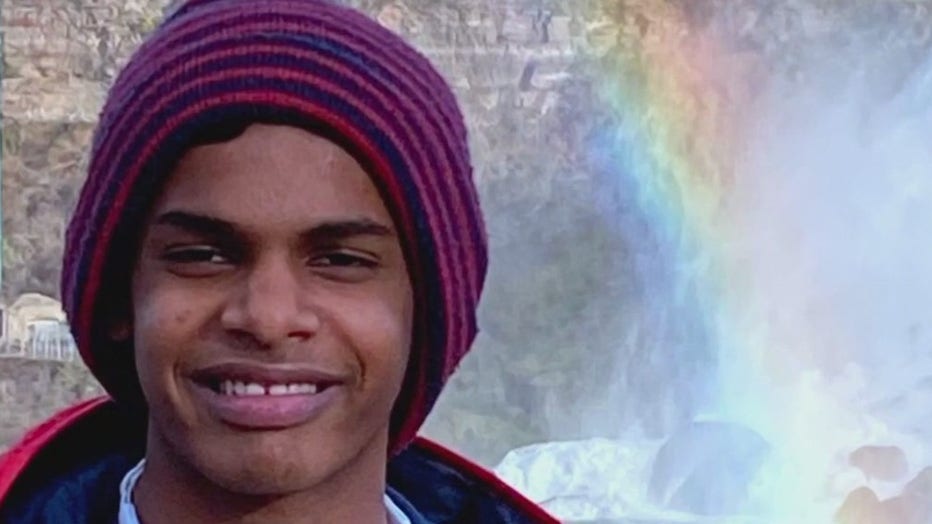 Jay Thirunarayanapuram, 15, of Washington D.C.