Three fires in two days prompt search for girl in Prince George's County
LARGO, Md. (FOX 5 DC) - Lolita Mckie says it's almost as if she's living in a real like Halloween movie.
"What is this," she says. "Is someone doing some Friday the 13th stuff?"
Last Friday morning, Mckie heard the fire alarm go off from her first story apartment.
"I stick my head out the door and all of the sprinklers started coming on and it was the neighbor's house down here," says Mckie. 
Cell phone footage shows an outdoor front door of her neighbor's apartment on fire.
The fire department came and handled the situation. No one was hurt, but firefighters were perplexed because that was the second time they responded to a fire in this same area.
"Thirty minutes prior was set in another apartment on the same property right around the corner," says Mckie.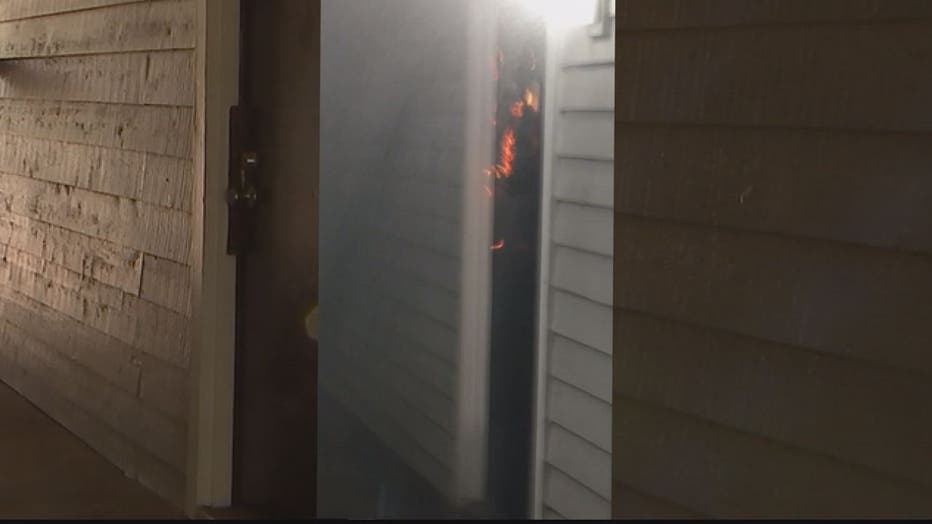 The horror wasn't over.
The next day, Mckie gets a frantic phone call from her neighbor across from her apartment.
"Lolita, she just came to my door and set a fire. I sent you a video," says Mckie.
Her neighbor's Ring doorbell system captured images of a girl walking by with a lighter in her hand. 
Papers were on every door in the complex warning residents about the previous fires.
Some neighbors think the girls tried to use those papers to set another fire to the door. 
"I have a granddaughter who's 12 years old who's here in the house. It just put all the kids, it's like a group of kids that's like five or six of my granddaughter and her friends and now everybody is like leery," says Mckie.
Prince George's County Fire investigators are asking anyone with information about this incident to contact them as soon as possible.