T.C. Williams takes on West Springfield in first indoor HS football game in Virginia history
SPRINGFIELD, Va. (FOX 5 DC) - Something happened Friday night that's never happened before in the history of Virginia high school football — the T.C. Williams Titans took on the West Springfield Spartans indoors.
It happened at The St. James, a sprawling indoor sports performance facility in Springfield.
"It's never been done before in Virginia history, so just trying to make history tonight," one T.C. Williams student said ahead of the game, one of at least five the Titans will play in The St. James' 110,000-square-foot field house.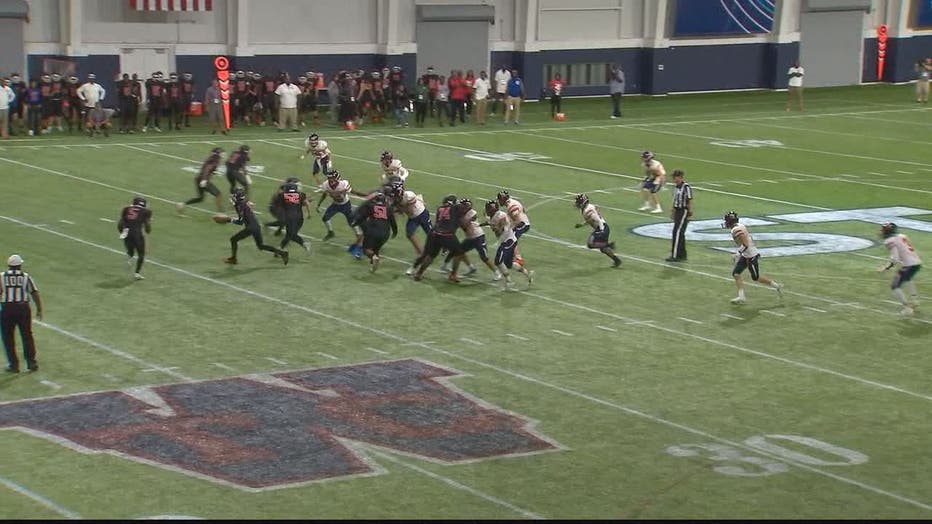 It's partially out of necessity. The normal T.C. Williams field, located seven miles away, is currently closed for renovations. But school Director of Athletics James Parker said playing games at The St. James represents an amazing opportunity.
"This is going to be an historic night. This is the first indoor game in the history of Virginia. Our alumni are excited, the kids are excited, all the students are excited," Parker said.
The co-founder of the St. James, Kendrick Ashton, said the plan is to host many more high school football games at the facility in the years to come.