Spring breakers traveling to Mexico urged to 'exercise increased caution'
WASHINGTON - This year, Mexico is a hot spring break destination yet again, with AAA listing Cancun, Riviera Maya, and Mexico City as popular getaways for 2023.
However, four Americans were kidnapped in Mexico just this month, and if you go to the State Department's website, you'll see officials recommend Americans "exercise increased caution" when traveling to several of the country's most in-demand spring break sites.
"These warnings are out there for a reason," explained travel expert Troy Petenbrink.
RELATED: 2 missing Americans kidnapped in Mexico found dead and 2 alive, official says
Petenbrink told FOX 5 that he doesn't think spring breakers should stay away from Mexico altogether, but he did recommend staying in touristy areas, not doing anything you wouldn't do at home, and he also said it's a good idea to ask your hotel concierge for safety tips when you check in.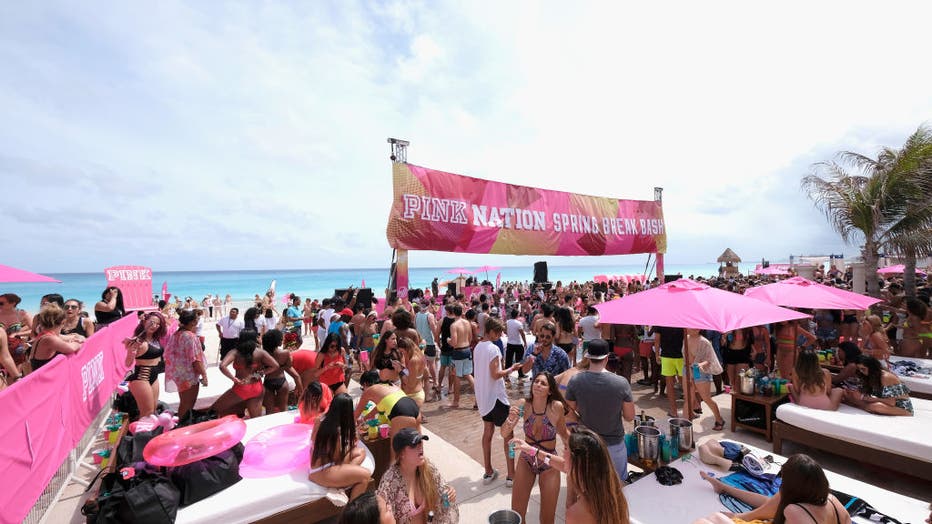 CANCUN, MEXICO - MARCH 14: Guests attend Victoria's Secret PINK Nation Hosts Spring Break Bash on March 14, 2017 in Cancun, Mexico. (Photo by Dimitrios Kambouris/Getty Images for Victoria's Secret Pink)
"People can have a safe enjoyable time," Petenbrink continued, "but at the same time, they need to do their homework, ask the right questions, take those precautions. It's really important."
FBI says not to travel to parts of Mexico for spring break after 2 Americans are killed during kidnapping
Several George Washington University students said Thursday that they've heard the concerns.
"He was saying like I advise you not to go, just for your safety," Kennedi Neri said of a conversation she'd had recently with her dad.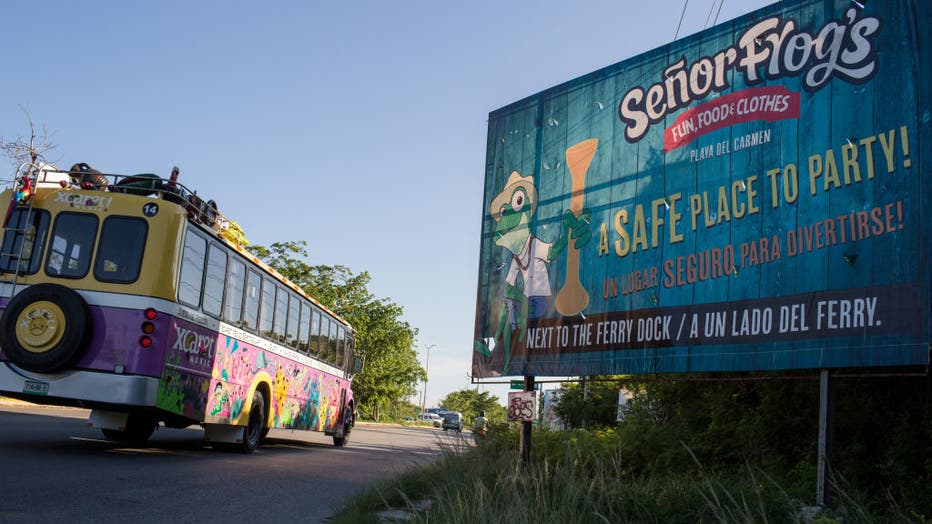 A tour bus passes in front of Senor Frogs De la Isla Inc. sign that reads "A Safe Place To Party!" in Playa del Carmen, Mexico, on Tuesday, July 11, 2017. The narco-traffickers already hold sway over swaths of Mexico, either co-opting state officials
Meanwhile, Petenbrink spoke to FOX 5 while on a layover at Los Angeles International Airport. The reason?
"I am on my way to Mexico," he said before adding, "I will absolutely be following my own advice."