Security camera appears to capture burglar targeting vehicles in Prince William County
DUMFRIES, Va. (FOX 5 DC) - A Northern Virginia man's home security system appears to have caught a crook in the act.
Police say the incident happened last Thursday around 4 a.m. in the 17000 block of Gibson Mill Road in Dumfries.
The apparent burglar reportedly took off with more than $2,000 worth of tools but not before a surveillance camera captured a crystal clear image of him.
That image was posted on Ring's Neighbors app.
The video also shows the apparent robber targeting other vehicles in a Prince William County neighborhood as well.
The victim told FOX 5's Tisha Lewis he was an easy target because he did what police say not to do — he left his car unlocked.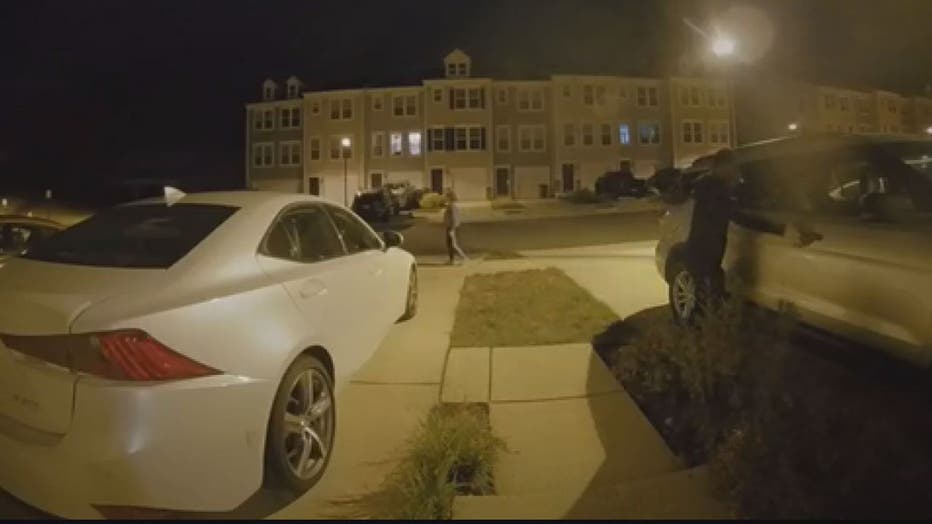 Even so, little did the crook know, the victim actually works in the home automation industry so that's why we are able to show so many images.
"The next morning my wife had let me know that her car smelled like cigarettes and neither one of us smoke," said Matt Waganer. "I like that there's a community app that lets you share."
There have reportedly been several incidents in the new home development in Dumfries prompting several residents to install home security camera systems.
CrimeReports.com says in this immediate area and zip code there have been 41 reported incidents involving property.
Police say in addition to posting online, contact them immediately.