Ride On bus crashes into tractor trailer, causing major delays on I-270
GAITHERSBURG, Md. - A Ride On bus collided with a tractor-trailer on I-270 Monday evening, and one man has been taken to the hospital, according to Montgomery County Fire and Rescue Service officials.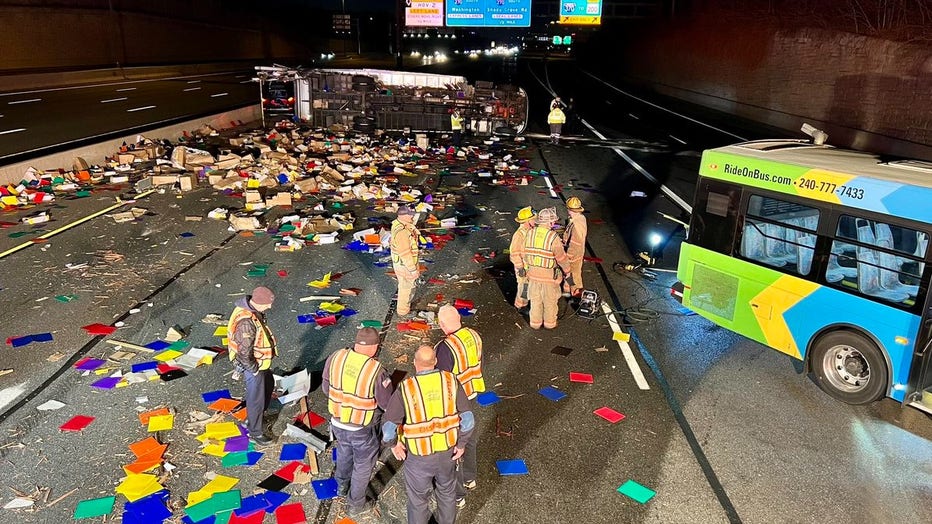 The delivery truck was carrying multicolored paper products, which spilled into the roadway during the crash.
MCFRS spokesperson Pete Piringer said the collision took place on Southbound I-270 between the Montgomery Village Avenue exit and I-370.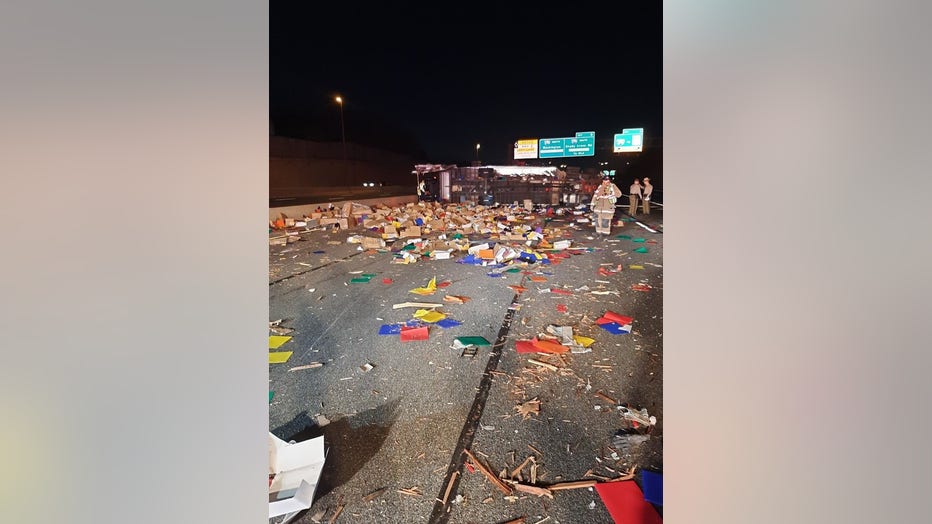 Montgomery County police said they received the call regarding the crash around 9:30 p.m. The Ride On bus, police said, was not carrying passengers, and the driver was transported to a local hospital — due to a separate medical issue. No other injuries were reported.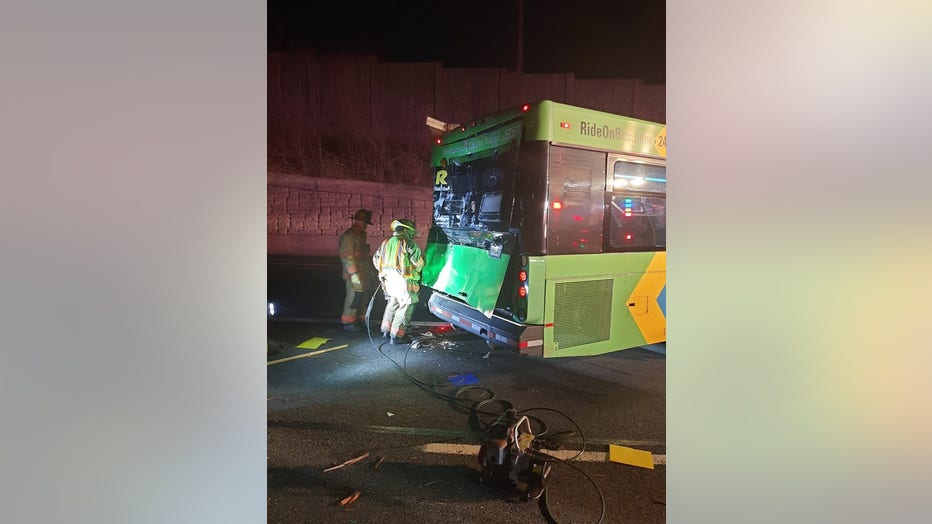 At this time, several traffic lanes have been shut down as first responders investigate the incident. Drivers are advised to seek alternative routes to avoid the area.