Rand Paul staffer's friend details attack: 'He's an absolute champ'
WASHINGTON - Christopher Barnard was walking out of a Mexican restaurant on a bustling street in the nation's capital on an early Saturday evening last month when a man armed with a knife randomly attacked his friend, Phillip Todd, a staffer in Sen. Rand Paul's office who suffered serious injuries. 
"We were just suddenly lunged at by a guy who was hiding behind the wall, and he just started stabbing my friend, [Todd], out of nowhere. He didn't ask for anything. He didn't say anything. He just started stabbing him," Barnard detailed in a new interview this week with Seattle talk radio host Jason Rantz.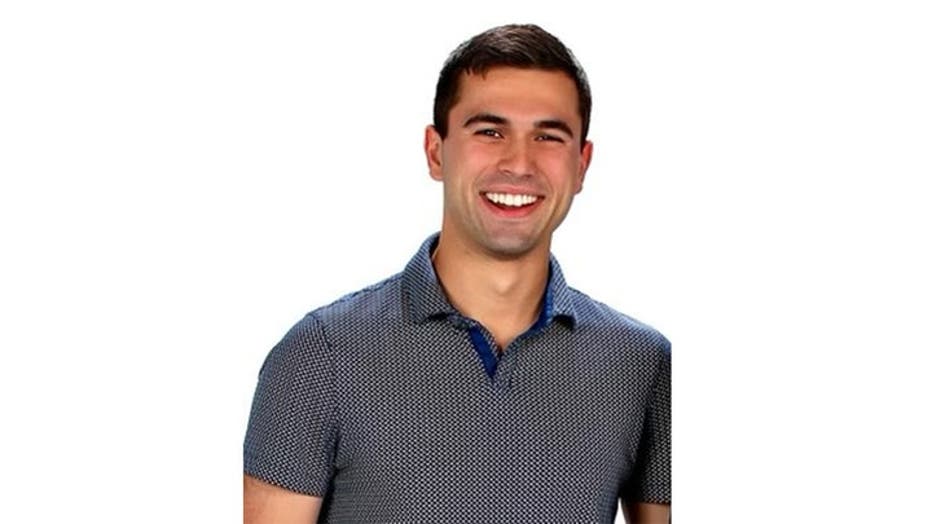 Phillip Todd Photo Credit: Todd family 
"I was kind of trying to process what was happening, and then after about five seconds, I saw an opening and was able to tackle the guy to the ground and get him off [Todd]."
Todd suffered injuries to the abdomen, skull, brain and lungs, including a "deep knife wound to the head," his uncle previously said. 
Despite that, Barnard and Todd were able to get away from the attacker before calling 911. 
"[Todd], who is a close friend, he's an absolute champ, and he was able to run despite being stabbed in the head, having a skull fracture and brain bleeding and a punctured lung. He was able to run away from the scene," Barnard, a D.C. resident and vice president at the American Conservation Coalition, told Rantz. 
Todd underwent trauma surgery but was listed in stable condition days later and is expected to make a full recovery, his parents said, crediting their son's friend with helping "prevent the wounds from being fatal." He has since been released from the hospital. 
The alleged attacker, Glynn Neal, was arrested by police and charged with assault with intent to kill. He had just been let out of prison one day prior to the stabbing. Neal was previously sentenced to 12 years and four months in prison in 2011 for forcing a woman into prostitution and threatening to kidnap or injure a person. 
Neal told officers that he heard a voice "telling him that someone was going to get him" right before he launched the attack, according to court documents obtained by the Associated Press. 
Sen. Paul, R-Ky., who said in the summer of 2020 that he was attacked himself by "an angry mob of over 100" in Washington, D.C., expressed disbelief that the suspect who attacked his staffer had been let out of jail less than 24 hours earlier. 
"It makes me think we're in the Third World. I wonder whether Washington, D.C., should be listed on dangerous places to travel like we do at the State Department for foreign countries," Paul said on March 29. "Many of our major cities are really going to rot and ruin."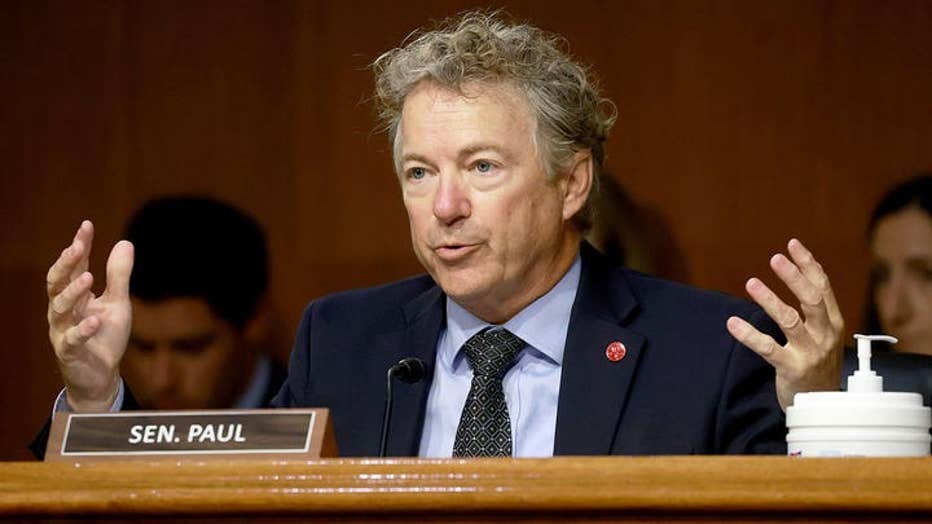 Sen. Rand Paul speaks during a hearing on Capitol Hill on June 16, 2022, in Washington, D.C. (Joe Raedle/Getty Images)
While violent crime is up just 3% so far this year in the nation's capital, homicides have jumped 32%, according to police data. 
"In a city like D.C., which I genuinely love… I'm incredibly happy to live there, but it has been noticeable seeing how much crime has ticked up, hearing stories from friends and colleagues," Barnard told Rantz. 
"It's definitely one of those things where, you're aware of the fact that crime is going up, you hear those stories, and then it really brings it home when it happens to you."
Read more via FOX News.